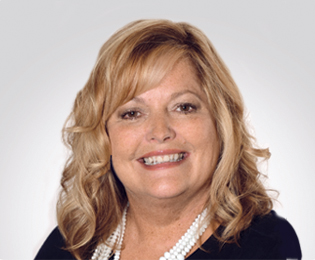 Deborah Cornett
Vice President
Clinical Revenue Integrity
Deborah (Debby) Cornett has been with Conifer Health Solutions in various leadership roles since 2012. In 2014, Debby was promoted to Vice President of Clinical Revenue Integrity for the Hospital Revenue Cycle Management business line. In 2017, she moved into a senior leadership role as Vice President of the Clinical Revenue Integrity for the Conifer Health enterprise. In this role, she is focused on transforming clinical information into data to accurately reflect patient outcomes and to ensure accurate reimbursement for services rendered.
"With Clinical Revenue Integrity becoming a top priority, the need for a strategic partner has never been greater. At Conifer Health, we have the knowledge, experience and the tools to link physician and hospital coders, clinical  documentation specialists, revenue integrity professionals and health information teams to help lead practice standards and KPIs in quality, while improving productivity."
Debby brings more than 25 years of healthcare experience in all areas of the revenue cycle to her current role. Prior to joining Conifer Health in 2012, Debby was the Corporate Director of Health Information Management, Coding, CDI, Scheduling and Patient Access at Jewish Hospital & St Mary's HealthCare. Prior to that, she was the Division Director of Health Information Management, Coding and Transcription at Norton Healthcare Systems.
Achievements
Bachelor of Science in Health Information Management from Eastern Kentucky University in Richmond, Kentucky
Registered Health Information Administrator (RHIA)
Certified Lean Six Sigma Green Belt
Member of the American Health Information Management Association (AHIMA) since 1992
Member of the Kentucky Health Information Management Association (KHIMA) since 1992
Member of the Healthcare Financial Management Association (HFMA) since 2008