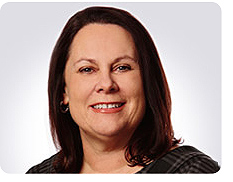 Norma Zeringue
Senior Vice President
Strategy
Norma Zeringue serves as Senior Vice President (SVP) of Strategy for Conifer Health Solutions. In this role, Zeringue is responsible for driving Conifer Health's business transformation strategy through the development and implementation of innovative, high-impact projects, as well as assisting with the growth strategy through acquisitions and strategic partnerships. She has served as SVP, Strategy, since 2008 when Conifer Health was formed from the Patient Financial Services division of Tenet Healthcare Corp.
Zeringue has more than 30 years of experience in hospital operations, revenue cycle management and patient financial services. Recently her focus has been on rethinking the processes, people and technologies that allow Conifer Health to deliver the business of healthcare, better.
"Rapid growth in our early years presents us with unique opportunities to take operational excellence to the next level," Zeringue said. "Our deep expertise across the revenue cycle and the ability to rapidly scale put Conifer Health in the right position to drive industry-leading performance and innovation."
Zeringue has held various leadership positions during her tenure with Tenet and Conifer Health and has taken a lead role in driving key acquisitions for Conifer Health including Dell's Revenue Cycle Solutions business. In 2012, she oversaw the acquisition of InforMed LLC, an achievement which resulted in the formation of Conifer Health's value-based care (VBC) business unit. In 2014, Zeringue was actively involved in Conifer Health's acquisition of Tinley Park, Illinois-based SPi Healthcare. She subsequently led the integration of SPi's operations to create Conifer Health's Physician Services (PS) business unit. The addition of the VBC and PS business units and the associated services helped secure Conifer Health's place as a leading provider healthcare services to some of the largest hospitals and health systems in the nation.
Zeringue received her bachelor's degree from Nicholls State University in Louisiana and her MBA from the University of Phoenix in California. Outside of Conifer Health, she is a board member of the Promising Youth Alliance, an organization dedicated to maximizing the impact of after-school care for youth at risk of dropping out of high school.
Achievements
Senior Vice President, Strategy of Conifer Health Solutions since its formation in 2008
Served as Senior Vice President, Human Resources and Strategy, and Chief People Officer of Conifer Health from 2012-14
Previously Vice President of Process Innovation and Financial Integrity for Tenet Patient Financial Services from 1999-2008
More than 30 years of healthcare experience
Bachelor of Science, Nicholls State University, Louisiana
Master of Business Administration, University of Phoenix, California