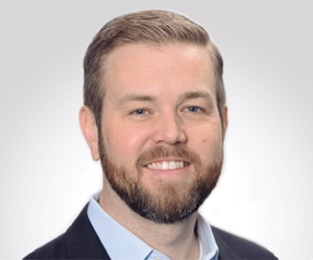 Scott Rowe
Vice President
Chief Information Officer
Scott Rowe has been with Conifer Health Solutions in various leadership roles since its formation in 2008. In 2015, Scott joined the Executive Leadership Team as Vice President and CIO of the Revenue Cycle Management business unit and in 2018 he became the Chief Information Officer for Conifer Health. In this role, Scott oversees strategic technology initiatives for Conifer Health and is primarily responsible for driving technology innovations that enhance Conifer Health's RCM capabilities.
"Large hospitals and health systems across the nation are focused on delivering better patient, financial and operational outcomes. We pride ourselves on being the industry experts who bring valuable technology-enabled solutions and business insights to help our clients stay ahead of the curve in an ever-changing industry."
With more than 15 years of experience in the healthcare industry, Scott has seen first-hand how hospitals and health systems embrace technology to support nearly every aspect of care delivery.  As CIO, Scott helps Conifer Health's clients transform healthcare financial and revenue cycle processes, through innovations in Artificial Intelligence, Applied Data Sciences and Digital Integration.
Achievements
Bachelor of Business Administration in Management Information Systems from Baylor University in Waco, Texas
Master of Business Administration with concentration in Finance from Auburn University in Auburn, Alabama
Serves on Advisory Board for Lucas Christian Academy in Lucas, Texas
Managed delivery for portfolio of front-end revenue cycle applications at Perot Systems Corporation
Led program to construct initial go-to-market technology capabilities for Conifer Health