Service is at the heart of Conifer Health's values. We are proud of the dedication of our employees to make a positive impact in the places where they live and work. The Conifer Health Rooted in Community program gives employees a variety of ways to give their time and talent to the organizations that mean the most to them.
Along with service, our charitable giving helps build the strong, healthy communities we want for ourselves and our clients. Collectively, we commit to foster good health, combat hunger and connect humanity.
Health
Healthy communities are great places to be. Corporate giving under our Health giving pillar focuses on programs that promote wellness through awareness, screenings and prevention initiatives, as well as safety education, training and emergency relief and preparedness. In addition to corporate gifts, Conifer Health employees strongly support Health through their own creative events and fundraising efforts for national and local charities.
Humanity
Whether it's building safe and secure shelter or promoting educational achievement through mentoring and tutoring, the Humanity pillar is about connection and collaboration. Through this pillar, we focus on diverse, yet fundamental issues that impact the sustainability of our communities. Conifer Health employees embrace Humanity by building shelter, tutoring children in underserved areas and giving their time to support community based organizations dedicated to solving tough challenges.
Hunger
Our Hunger giving pillar acknowledges that access to regular, nutritious meals helps children, and families, thrive. Our employees volunteer countless hours to support nutrition literacy and healthy eating initiatives in their own back yards. Our corporate gifts assist programs such as food pantries and food collection initiatives as well as pre-school, after-school and summer feeding programs.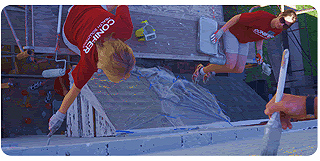 Habitat for Humanity Build
Washington, DC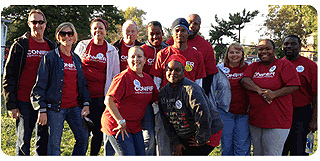 Habitat for Humanity Build
St. Louis, MO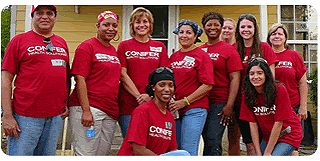 Habitat for Humanity Build
Dallas, Tx