4 Components of Effective Population Health Management
In today's competitive landscape, it is more imperative than ever that providers have population health capabilities. As health plans look to improve the health of populations and contain costs, they are partnering with organizations that help them differentiate their offering to employers or consumers. Developing strong population health capabilities can appear daunting, as it requires careful planning on the part of the organization. However, by dedicating the proper amount of time, resources and capital, this undertaking can pay off significantly — through improved clinical outcomes and cost management — for all key stakeholders.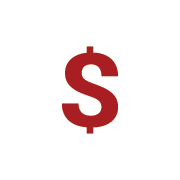 Investment in Infrastructure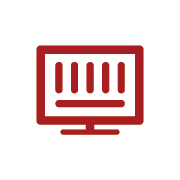 Technology Solution

and Analytic Capabilities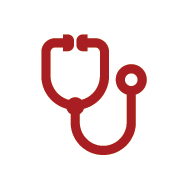 Care Management Staffing Model
Provider Network
Investment in Population Health Infrastructure
Investment in a care management program centered on value-based payment arrangements is key to improving clinical outcomes and performing better in the new healthcare marketplace. Many organizations already do care management and care coordination, though they often exist in silos and are fragmented along the care continuum. Organizational leaders must rethink how care management is defined. Put another way, organizations must shift to a more holistic, patient-centric approach. Done right, investing in your population health infrastructure can position you for success in the new reimbursement environment.
Two of the most significant investments you may need to pursue include acquiring a robust technology solution and appropriately staffing a care management team. These play a major role in enhancing value to the patients and other key stakeholders. Technology solutions such as enterprise data warehouses and analytics solutions may require a substantial capital investment, but access to real-time data can impact member health and provide insights into the cost of their care. Successful organizations often have technology solutions that can track care management productivity and outcomes so as to help contain costs and drive effective resource deployment.
It is also important to invest in and develop a staffing approach that aligns with your population health goals. As an example, a large population with complex needs may necessitate a staff with diverse clinical and social backgrounds. Additionally, based on the planned care management activities and expected population to be engaged, carefully assess the ratio of your staff to the size of your patient population. In a population health program, there are no shortcuts. The upfront investment in care management is a necessity for improving member health and succeeding in a fee-for-value environment.
Technology Solutions and Analytics Capabilities
Success in population health is predicated on your ability to extract and process data from disparate sources, analyze it, and act on those insights. That is where a robust data warehouse comes in. You should have a comprehensive software solution that can receive and aggregate clinical, financial, and utilization data. However, a comprehensive technology solution alone is not adequate to achieve these goals.
Your data repository needs to foster a strong decision-support environment in which analyzing population health data can be leveraged to holistically manage your population. The repository should be able to process and aggregate provider data, enrollment data, medical and pharmacy claims, lab data, and clinical data from electronic health records, to produce concise actionable insights on the population.
Equipped with this information, your organization can develop its population health capabilities and optimize performance by:
Identifying the population most in need of engagement through risk stratification, predictive analytics, and adherence to evidence-based medicine guidelines;
Measuring outcomes of care management initiatives;
Improving clinical performance and administrative efficiency by streamlining workflows, yielding a more collaborative care team;
Tracking performance on quality measures and providing for seamless care transitions; and
Monitoring financial performance by tracking cost and utilization trends.
Your organization will need to assess whether these capabilities exist in its current state, the extent to which these capabilities are needed, and what solutions need to be purchased or outsourced from third-party vendors.
Building a Successful Care Management Staffing Model
Another component that should be developed in conjunction with a technology solution is establishing a staffing model that is tailored to your population and value-based payment arrangements. Consider how large the population is, geographic location of patients and providers, and clinical and social needs of your population. These will factor heavily into determining which model makes the most sense for you. Clearly outline your proposed care management model and determine if it provides a foundation for more effective care management. The three most common approaches we recommend are an embedded care model, a remote care model or a hybrid model:
In an embedded care model, the nurses and/or care managers are physically located within clinically integrated physician offices to help with everything from scheduling member appointments to educating members on care plans. With this model, there's a stronger emphasis on continuity and member relationships. Whether this model makes sense for you may depend on the resources on hand and the overall population. For example, if you have 200 provider groups, most of which are independent, and each has approximately 100 patients, this model will likely place too much of an administrative burden on the care team. If, however, you are managing 100,000 patients with a few large, closely affiliated physician practices, this model might make more sense. Your care team will be able to engage more members and better track members' care plan progress.
A remote care management model is most often appropriate when managing a large population with clinical providers spread across a broad geographic area. With this model, care managers in remote locations utilize data and conduct outreach to members and providers, via telephone or fax, more efficiently using their time to reach more members.
In some instances, a hybrid model might have staff working both remote and in clinically integrated physician offices. This approach allows for care managers to understand and identify members most in need of intervention, cultivate a holistic care relationship or at minimum a familiarity with the program, and then follow up on care plans by meeting in the provider's office. The alternative is to dedicate a portion of the staff to be remote full-time and embed the remaining care team in the field and in provider offices. This method allows the care team to work collaboratively and communicates on the patient's needs.
Regardless of staffing model, your organization needs to embrace transition and foster an environment where the care team truly values helping patients achieve their health goals.
Engaging your Provider Network
Most approaches to population health programs have a major component that focuses on seamlessly navigating patients across the care continuum. This includes transitioning members to appropriate care settings as well as enabling them to access providers who are right for them. To succeed, you'll first need to assess your provider network and evaluate if it is adequate for the population health program you plan to establish.
Second, you'll need to engage your network providers as partners, clearly articulating what is expected of all constituents, including impact on workflows. Programs and workflows are often formulated on managing predicted risk, disease prevalence, quality metrics and utilization patterns. All of these components need to be analyzed based on data and clearly articulated to network providers to build trust and drive change. Be sure to set expectations, provide support and education, and deliver data integrity. Ultimately, providers are aligned around a common purpose: to provide the best possible care to the patient. Your program should help them do that even more efficiently and effectively.
As the healthcare industry shifts to pay-for-performance, provider organizations are acknowledging the importance of population health management as it relates to their goals. Many agree that population health management is likely to produce positive results on disease management, preventive care, utilization patterns, and cost containment. What is up for debate, however, is how to get there.
Provider organizations must shift the focus from shorter term engagement with patients to managing their health needs holistically. That requires your organization to implement a technology solution that provides close to real-time data insights on health outcomes and gaps in care, partner with your provider network and align on program goals, and develop a staffing model that fits your value-based care arrangements. Those that can accomplish this approach to population health management set the foundation for success on the majority of upcoming healthcare reform initiatives.
Reference
Health Care Transformation Task Force. "Health Care Transformation Task Force Urges Incoming Administration and Congress to Continue Drive for Value-Based Payments." Dec. 6, 2016