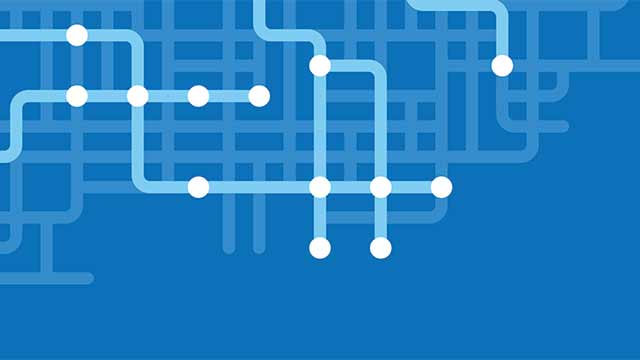 How to Automate Revenue Cycle Operations to Improve Revenue and Reduce Resource Dependency
Even with the increased focus on automation, too many revenue cycle operational processes remain highly manual and resource-intensive. This is especially true for mid-cycle processes. Manual data entry, such as coding, leaves significant room for error and takes longer to complete, leading to slower reimbursement and ultimately impacting the bottom line. Automation can help, yet mid-cycle processes have been largely ignored in automation technology investments. But that could be changing.
These are challenging times, and providers cannot afford inefficient, error-prone, mid-cycle processes.
According to new research by Bain & Company and KLAS, investment in revenue cycle management software is a top-five priority for close to 80% of provider organizations in the coming 12 months and a top-three priority for 40%.1 The report indicates that over 95% of provider organizations plan to make new software investments. One-third of those will be "significant" investments. The areas cited most for investment include "revenue integrity, charge capture, and complex claims." The report also states that providers are looking to "boost productivity and automate tasks" due to ongoing labor shortages and increasing costs.
Prioritizing Automation


Knowing where to focus technology investments requires organizations to identify where those investments can deliver the fastest, greatest return. Listening to the revenue cycle operations team is a great place to begin this process. Revenue cycle leaders should spend time understanding the day-to-day actions and processes already in place. After all, it is only possible to optimize revenue (or provide an excellent patient experience) by knowing the challenges of those who are actually doing the work.
For many provider organizations, automating coding processes presents a perfect opportunity to bring significant gains quickly.
For many provider organizations, automating coding processes presents a perfect opportunity to bring significant gains quickly. The current industry has created a coding process that is highly complex and requires a high level of skill, attention to detail and advanced payer knowledge to manage effectively. The challenge is even more significant now due to coding staff shortages. When coders are overworked or under-experienced, it can lead to an increase in errors and, ultimately, denials. This means additional work for stressed staff, reduced cash flow, lingering days in A/R and delayed or incorrect reimbursement.
Optimizing Coding Audits


Understanding the connection between coding and revenue requires insight into coding quality. And this involves coding auditing, making it an excellent option for automation. Many providers utilize multiple vendors for coding. In these scenarios, providers must aggregate data from all their vendors to try to gain insight. But this process is highly time-consuming and can result in significant errors. Even organizations that manage their coding internally often have to deal with multiple data systems and silos of data. The entire process is often reliant on inefficient spreadsheets.
Leveraging Technology


A better approach to coding audits is to leverage technologies like artificial intelligence (AI), machine learning (ML), natural language processing (NLP) and robotic process automation (RPA). According to research by Wolters Kluwer, RPA can be especially helpful in this area.2 "RPA can enable internal audit teams to spend more time collaborating with other departments and sharing results with boards, rather than getting bogged down in repetitive, less strategic tasks."3
These technologies can perform regular analysis on charts, clinical documentation, and overall coding with limited human intervention. Automated triggers can be applied to various processes to generate specific actions. Once a human becomes involved, much of the work to investigate and identify a coding issue has already been done. This helps educate revenue cycle leaders and coders about systemic or process-related problems that need improvement while also increasing revenue cycle efficiencies, lowering costs, and enabling better utilization of scarce resources.
Providers unable to implement automation technology can still benefit by partnering with industry experts. These organizations can help improve revenue integrity, increase documentation quality, and enhance compliance. And they can often accomplish a faster return on investment than providers doing the work themselves. When choosing a partner, selecting one with an advanced degree of coding expertise layered with compliance oversight and the latest in auditing technology is essential.
Important attributes to look for in a partner include:
Coders that are 100% AHIMA or AAPC credentialed and have received best-in-class education
Expertise in inpatient, outpatient, E&M leveling and professional fee services
Proof of consistent coding quality and advanced payer knowledge
In-depth, integrated compliance program
Natural Language Processing (NLP) technology with Computer-Assisted Coding
Demonstration of coding quality scores higher than the industry average
Micro segmentation automation to help reduce preventable denials
In-depth analytics to help identify risk and potential coding issues
The Path Forward
A recent Healthcare Financial Management Association (HFMA) survey found that providers who employ revenue cycle automation have a 0.25% lower cost to collect—a key performance indicator of revenue cycle health.4 This may not sound like much, but for large health systems, it can add up to millions each year. And for smaller organizations where every penny counts, automation can save thousands a year.
These are challenging times, and providers cannot afford inefficient, error-prone, mid-cycle processes. Investing in automation technology either in-house or via industry experts, is a great way to improve the bottom line without adding resources.
References
https://www.bain.com/insights/2022-healthcare-provider-it-report-post-pandemic-investment-priorities/
https://www.wolterskluwer.com/en/expert-insights/what-does-rpa-mean-for-internal-audit-and-financial-services
https://www.wolterskluwer.com/en/expert-insights/what-does-rpa-mean-for-internal-audit-and-financial-services
https://www.prnewswire.com/news-releases/survey-cost-to-collect-nearly-25-lower-for-hospitals-and-health-systems-that-leverage-automation-in-the-revenue-cycle-301624848.html