Rx for Healthcare Revenue Success
Are your revenue cycle operations achieving your performance objectives?
Are there areas of your revenue cycle that could benefit from a performance boost?
A variety of treatment options exist to help remedy what ails your revenue cycle.
4 Key Components of a High-Performing Revenue Cycle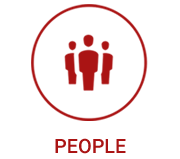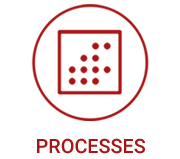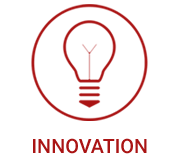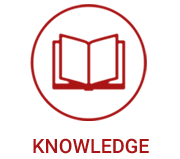 Short-term options help target unrecovered revenue by augmenting your current staff during system conversions or accounts receivable clean-up projects. Long-term options allow providers to leverage a revenue cycle partner with proven expertise, scale, "best-practice" tools and processes to achieve improved performance. Whether your revenue cycle needs preventive or extensive maintenance in any area of the revenue cycle, financial health is well within your reach.
People
The cornerstone of any successful healthcare organization is its people.
Common themes among high-performing revenue cycle organizations include employing accountable, experienced multidisciplinary talent with ongoing quality certification, and staffed centers of excellence focused on health information management, case management, clinical appeals, government audits, coding and coding quality, revenue integrity and clinical documentation improvement.
Processes
Predictive, streamlined workflow engines and Lean Six Sigma processes can help improve your adjudication speed and accuracy.
Consider revenue cycle automation with robust decision engines for insurance, self-pay and government accounts. Decision support methodology can help you to allocate resources and predict propensity to pay by payer. Leverage advanced data intelligence including key performance metrics, root cause and trending analytics, to develop custom workflows and set up real-time notification and alerts to proactively address issues.
Innovation
State-of-the-art technology and A/R automation can help you avoid capital investments.
Assess tools that seamlessly integrate with existing patient accounting systems to avoid large investments in revenue cycle technology and upgrades. The ability to provide call center support, patient portals/online bill-pay, clearinghouses, payer-direct connectivity and denial management intelligence is critical.
Knowledge
A data-driven revenue cycle approach is essential to controlling costs, improving quality and achieving better patient outcomes.
Actionable insight can help guide process improvement, address root causes, identify weak points and help support future payer negotiations. Rely only on demonstrated experience with revenue cycle management and accountable care business processes with a successful track record of transitioning organizations to value-based reimbursement. Seek those with deep industry knowledge for an immediate understanding of working with every major commercial and government payer in nearly every state.
Is Your Hospital Ready for a High-Performing Revenue Cycle?
Preparing for success in a value-based world requires providers to have greater control and transparency of their revenue cycle. Constant monitoring, benchmarking and reporting will be critical priorities in achieving a high-performing revenue cycle.