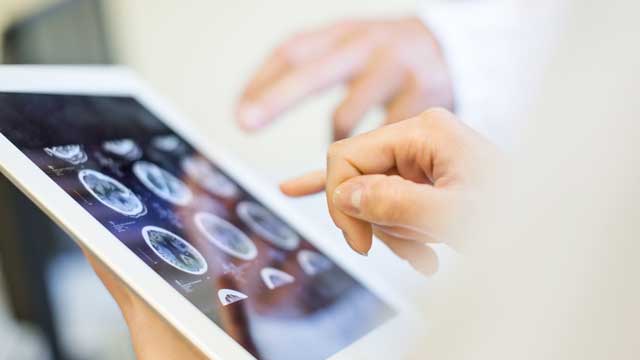 The Challenge of Specialty Coding
Medical coding has never been more difficult, especially for specialty practices. Those challenges are even more significant due to staffing shortages or high turnover impacting coding teams. According to a March 2023 MGMA Stat poll, hiring medical coders was named the top hiring challenge for medical practices.1 This is not surprising as it can take years to attain the advanced level of expertise needed for specialty coding.
An audit of a 300-provider practice found that two out of every three claims were coded incorrectly.1
More Complex Payer Requirements


Specialty coding has become increasingly challenging and nuanced. Besides the vast number of new codes added, coders face a surge in revisions to existing codes. This includes new requirements for documentation, not just for the specialists but also for referring/ordering physicians.
The most challenging specialties to code for are cardiology, nephrology, ophthalmology, orthopedics, pediatrics, and radiology.3
One particularly complex specialty is cardiology, which regularly sees amendments to its procedure rules, contractual changes, and codes.4 In addition to regular updates, cardiology coding often requires complex code combinations that make them even more resource intensive and prone to error.
Another challenging specialty to code for is pediatrics practices who often deal with high volumes and a broad array of procedure codes. Just keeping up with pediatric coding changes, particularly in busy practices, can be difficult. And when coders are pressed to get in front of growing backlogs, the potential for coding errors increases significantly.
For radiology specialties, coding challenges grow exponentially as new opportunities and technologies for diagnostic and interventional imaging are created. Each brings with it new codes and variations. Radiology coders require an exceptionally high degree of expertise, which makes them even more scarce in the marketplace.
How to Know When it's Time to Outsource


The best way to tell if you may benefit from outsourcing is to look at industry best practices for items related to coding. For example, one of the top reasons claims are denied is missing or incorrect information on a claim, including miscoding and a lack of documentation. The industry's best practice initial denial rate and bad debt rate are both less than five percent.5, 6 Both reimbursement (DRG) and coding accuracy should meet or exceed 95%.7
If your practice isn't able to meet these best practices, or if you're struggling with staffing shortages or a high turnover rate, outsourcing can help. Outsourcers can provide a number of benefits that would be difficult for practices to achieve on their own. These include the following:
Access to a broader talent pool
Ability to pay higher wages to attract and retain the best coders
Extensive coder training to elevate coding accuracy and reduce denials and delayed or incorrect reimbursement
A higher level of payer and regulatory expertise
Automation technology that enables coding consistency and efficiency
Regular coding assessments
When choosing a partner, picking one with extensive specialty coding and regulatory experience is vital. The best partners will also offer physician-support tools that help drive distinctive value for specialty practices. In addition, it can help to choose a partner that will work directly with a practice's payers to identify and address problematic issues.
The Bottom Line
Medical coding for specialty practices can be incredibly challenging, but it is critical for the success of the practice. The bottom line is that the quality of a practice's coding is reflected in the quality of its revenue cycle.
To learn more about partnering with Conifer for your coding needs, connect today.
References
https://www.mgma.com/mgma-stats/bottom-line-impacts-from-revenue-cycle-staffing-challenges
https://physicians.dukehealth.org/articles/steps-avoid-overcoding-and-undercoding
https://www.outsourcestrategies.com/blog/medical-specialties-with-complex-coding-challenges-under-icd-10/
https://www.medicalbillersandcoders.com/blog/things-to-know-about-cardiology-billing-and-coding/

https://www.aafp.org/dam/AAFP/documents/practice_management/admin_staffing/

FiveKeyMetricsPresentation.pdf
https://www.kareo.com/blog/article/benchmarks-your-medical-practice-vital-part-critical-practice-analysis
https://www.hcinnovationgroup.com/finance-revenue-cycle/icd-10/article/13008137/a-new-focus-on-coding-quality-audits