Arm Personal Health Nurses With Data to Better Treat the Entire Patient
What's the best prescription to address the growing opioid epidemic? I would argue it is a multi-pronged approach with frequent doses of human compassion and personalized care, backed by cold, hard data.
As I highlighted in my previous post, rampant opioid abuse is taking its toll on communities, families and employers. The American Society of Addiction Medicine estimates that opioid abuse costs employers approximately $10 billion annually in absenteeism and lost productivity. I also pointed out that health plans too often view opioids from a short-term financial perspective. I believe this approach not only misses an opportunity to provide optimal care to employees, but also leads to higher healthcare costs over the long run.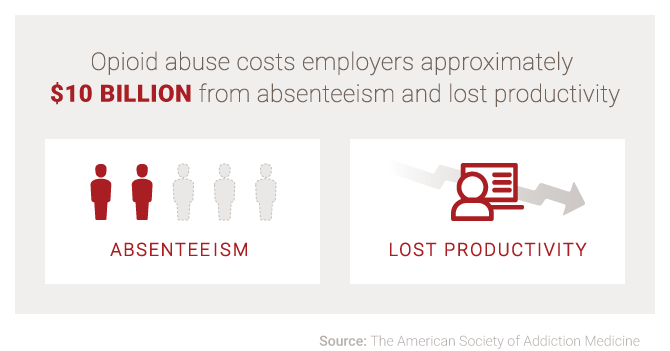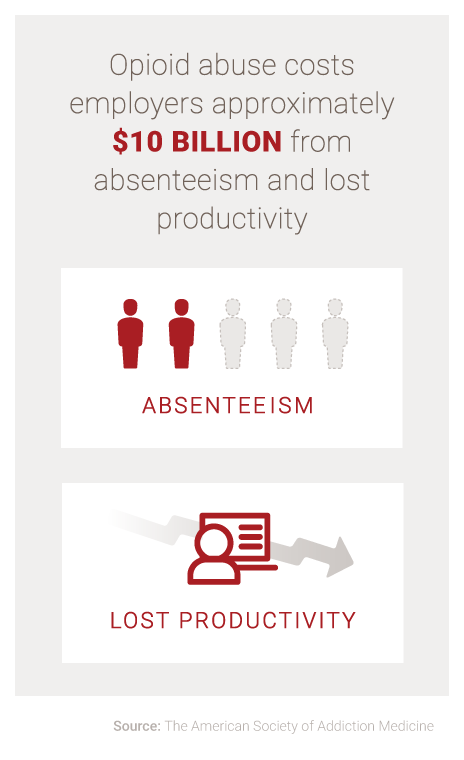 Because of the nature of addiction, opioid abuse presents unique challenges. Unlike many ailments or injuries that can be resolved in a defined period of time, opioid abuse often flies below the radar for years, and can be extremely difficult to address once it is detected. Further, it is important to remember that opioids often are a legitimate form of medication and should not solely be viewed in a negative light.
There were 18,893 deaths involving prescription opioids in the country in 2014, up 16 percent from 2013, according to the National Center for Health Statistics,1 and deaths from prescription opioids – drugs like oxycodone, hydrocodone and methadone – have quadrupled since 1999.2 The issue has been front and center in both the Obama and Trump Administrations. The Comprehensive Addiction and Recovery Act of 2016 was signed into law by former President Barack Obama to combat the opioid epidemic's devastating effects.3 Then in 2017, President Trump established, by executive order, the Commission on Combating Drug Addiction and the Opioid Crisis.4
These complex challenges underscore the value of addressing opioid abuse with an approach that I believe represents best practice in helping employees while also effectively managing costs: Place care management nurses, armed with a steady stream of data and information, on the front lines to engage employees as advocates for their own wellness.
Prescription Overload
Picture if one of your employees in the course of one year visited 15 different health providers – and had nine or more physicians prescribing his medications.
While that's often viewed as a jaw-dropping scenario, the chances are pretty good that it's actually occurring within your health plan – and happening more frequently than you can imagine. When we conduct detailed, holistic assessments of full employee populations, we frequently identify high-risk individuals who have medical histories that include multiple caregivers and prescribing physicians. Many, but not all, of these cases involve some degree of opioid dependency.
When they do, our nurses understand the benefits provided by alternatives to post-surgery opioid use. Moreover, when a participant's benefits cover such options, our nurses can help manage an in-patient event by suggesting a localized solution that delivers pain management medications over the course of several days. The participant can benefit from this approach because it frees him from the potential negative side effects of an opioid, while often shortening the length of stay.
Once we capture the data-rich snapshot of the employee population, the first step is to engage care management nurses with the highest risk participants to start getting them on a recovery path that ultimately will lead to better health while streamlining their healthcare consumption and costs.
On an individual level, the comprehensive medical profile of many of those in the high-risk category is often surprising and alarming to the participant. It is also frequently an eye-opener for their primary care physician, who typically has no idea their patients are seeing so many other providers and had such an inflated volume of prescriptions. At Conifer Health, our engagement rate with these physicians consistently approaches 90 percent. They're often grateful for the insights we provide because even with an electronic medical record, physicians are not getting a comprehensive snapshot of their patients if they venture outside of their medical group, as is almost always the case with high-risk individuals.
Care Management Nurses Provide Compassionate, Customized Care
The power to deliver real, measurable results is most evident in the one-on-one engagement between a participant and his care management nurse who can interpret the relevant data. Equipped with the comprehensive medical history, the nurse can meet with the health plan participant and provide perspective on his situation. This often leads to greater awareness by the participant that he is likely dealing with opioid addiction.
  Video: Watch Our Personal Health Nurses in Action
Indeed, a trained nurse can then educate the participant and recommend an efficient treatment plan that takes into account all aspects of the participant's current health and medical history. However, the engagement shouldn't end there. When continuously fed updated data and information about the participant, nurses can readily recognize and provide encouragement for progress, or quickly see an issue that might represent a red flag or potential setback. Data and a personal connection allow the nurse to communicate – either via phone, electronic communication or an in-person visit – in a timely and effective manner.
Win-Win-Win
This high-touch approach offers a win-win-win scenario for employers, participants and nurses. Many participants tell us that for the first time they feel like they have someone who truly cares about their well-being and can provide ongoing guidance that leads them to better health. The feedback from our nurses, meanwhile, is overwhelmingly positive; they benefit from engaging personally with their participants and seeing the positive results of their work. Finally, employers can benefit from a happier, more engaged and productive workforce. And, over time, they typically see considerable savings both in direct health care and associated costs.
We conducted a pilot program with a client's large employee population in which we deployed our care management nurse outreach to 300 of the highest risk individuals. We saw very strong participant engagement and improvements in health and care efficiency that resulted in $400,000 savings in just three months.
Relying on a short-term fix to opioid abuse ignores the reality of addiction and completely bypasses the impact of the quality of care under value-based reimbursement models. By enlisting the services of highly trained care management nurses with technology and information at their fingertips, we can address the opioid challenge in ways that lead to healthier, more productive and engaged participants – as well as their families – over the long term.
Now that's a prescription for success.
References
National Center for Health Statistics. Number and age-adjusted rates of drug-poisoning deaths involving opioid analgesics and heroin: United States, 2000-2014.
Centers for Disease Control and Prevention. Drug overdose deaths in the United States continue to increase in 2015.
GovTrack.us. S. 524: Comprehensive Addiction and Recovery Act of 2016. February 2016.
WhiteHouse.gov. Presidential Executive Order Establishing the President's Commission on Combating Drug Addiction and the Opioid Crisis. March 2017.