Benefits Administrators Have Important Role in Fight against Opioid Epidemic
The nation's opioid epidemic continues to dominate news coverage, and with good reason. The societal cost of opioid abuse is staggering. A Kaiser Family Foundation survey reveals that one in 20 Americans are long-term users of strong Rx painkillers.1 One in three respondents – classified as long-term users* – in that same survey indicated they are addicted or dependent.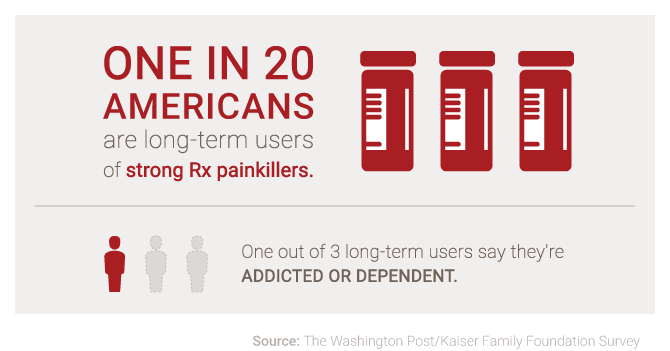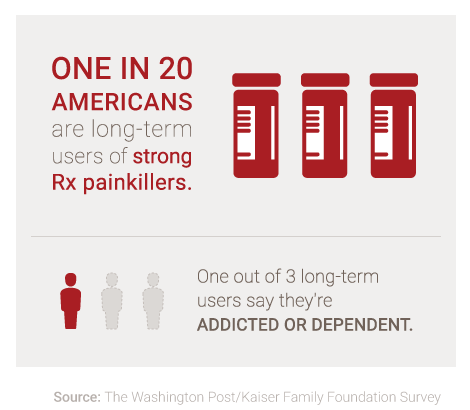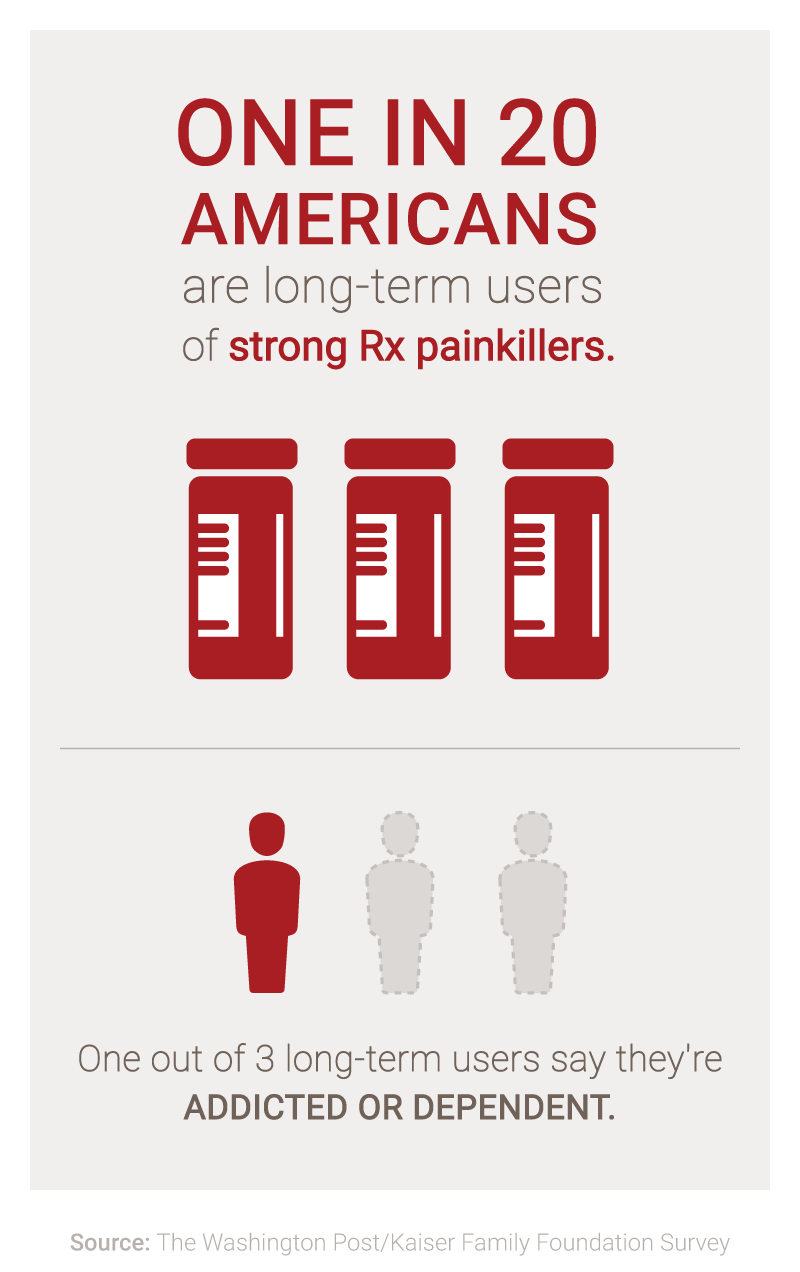 Health and Human Services Secretary Tom Price, MD, has said that previous legislation signed into effect under the Obama administration will provide $485 million in grants to combat the opioid epidemic, and that the Trump administration will follow those grants with an additional "half a million [dollar] commitment" in 2018.2 More than 20 federal lawmakers have also called on President Trump to allocate an additional $9.3 billion in federal funding to help halt the epidemic.2
Large and small employers, which commercially insure about half of all Americans, are also grappling with this crisis. According to the American Society of Addiction Medicine, opioid abuse costs employers approximately $10 billion from absenteeism and lost productivity. Despite the depth of the epidemic, the nation's employers have a minimal understanding of how deeply it affects individuals in their workforces and their families.
To be clear, opioids are not bad. One thing all experts agree upon is that opioids work in managing many forms of acute pain in the short term, particularly after surgery. It's estimated that 99 percent of surgical patients are prescribed some form of opioid.3 The question is how to manage the financial and human costs when individuals become dependent or develop tolerance requiring more and more opioids to manage chronic pain.
Front and center to the financial impacts of opioid abuse are benefits administrators in an environment where controlling costs is paramount. In fact, that challenge is almost a universal agenda item at every managed care conference I've attended in recent years.
Best Approach Considers Cost and Care
Most often, I have seen benefits administrators address opioid abuse from a narrow, financial perspective. They hire consultants to audit claims data to identify pharmacy cost outliers, identify the abuse, then cut off the prescription. Problem solved. Except traditional consulting firms are not tasked, nor do they possess the clinical insight, to foresee the pathology of addiction once the individual is cut off.
While there is short-term financial gain, this approach completely ignores that in most cases, opioids or some form of medication are legitimate. Individuals do experience orthopedic issues and chronic pain that call for pain management and there are also most often co-morbidities coinciding with the chronic conditions. Lowering the cost of delivering care without an equal focus on care management needs has the potential to adversely affect employees. This unbalanced approach also affects the overall management of the chronic illnesses of the plan membership over time.
Importantly, the focus on short-term financial gains also completely ignores the impact of care quality under value-based reimbursement models.
Holistic Methodology Key to Effective Management
Over the many years that we've worked with clients to design benefits plans, Conifer Health Solutions has encountered scenarios where cost reduction was the key goal. However, by analyzing data that is housed in longitudinal data warehouses spanning nearly two decades, we've been able to demonstrate that a population-based approach specific to workforce populations is the key to cost management.
It's one of the reasons why we have developed a more holistic approach to reducing opioid dependency that is similar to treating chronic disease, such as diabetes.
  Learn More: How to Segment Your Employee Population Based on Risk Factors
Predictive modeling algorithms and community insights provide a comprehensive, in-depth understanding of populations to identify employees at high risk. Harnessing the power of our data warehouse to review eligibility or pharmacy claims is then complemented by high-touch case management services to synthesize the human, clinical story.
By taking this holistic approach, plan administrators are led to identify at-risk individuals and are informed on the direct cost of interventions. Once corrective action is agreed upon, care management nurses dedicated to a specific employee population are tasked to holistically manage the acute and chronic care needs of the employees at risk. These care managers and care coordinators, who are familiar with the local community, connect with the employees to educate them on alternative therapies available as part of the plan benefits while providing proactive care support.
The result: Employees are steered to find alternative treatments that are both clinically appropriate and long-term, financially sound steps to prevent costly, unnecessary hospitalizations and other health-related complications.
*Long-term users defined as adults who have taken the drugs for at least two months at some point during the past two years, other than to treat pain from cancer or terminal illness
References
Kaiser Family Foundation. The Washington Post/Kaiser Family Foundation Survey of Long-Term Prescription Painkiller Users and Their Household Members. April 2016.
Becker's Hospital Review: Opioids in America: 6 things to know about the evolution of an epidemic. June 2017.
U.S. National Library of Medicine. Cost and quality implications of opioid-based postsurgical pain control using administrative claims data from a large health system: opioid-related adverse events and their impact on clinical and economic outcomes. April 2013.