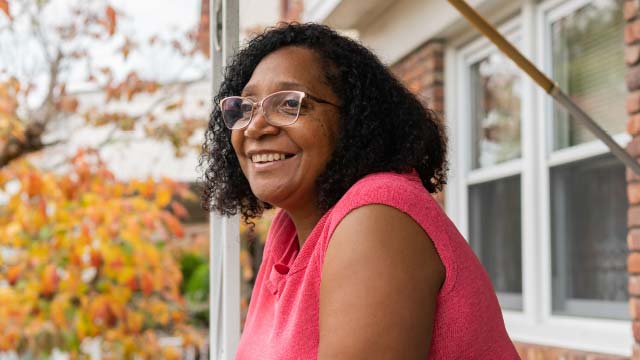 Going the Distance Every Day
A 49-year-old with a diagnosis of depression and PTSD from prior domestic violence was a self-referral from previous outreach by a Personal Health Nurse. The member had no Primary Care Provider (PCP) and was using the ED or Urgent Care for numerous visits.
Member Results
Adherent to visiting new PCP and is now an established patient
Completed all past due screenings and lab work and all test results were within normal limits
Increased EBM adherence to 90%
Resumed weekly counselor appointments
Met all current goals and will outreach PHN again with any future needs
How Conifer's Personal Health Nurse (PHN) Helped
Assessed members health status and treatment plan adherence
Confirmed member had no Primary Care Provider (PCP) and was seeking care in ER or Urgent Care if needed
Determined member stopped her weekly counselor visits due to Covid and was not currently taking any antidepressant medications
Noted EBM adherence of only 50% due to multiple gaps in care
Reviewed current coping mechanisms and educated on support groups
Coordinated a new PCP provider and scheduled a new member visit
Provided written and verbal education on local support groups, coping mechanisms, and recovering from domestic violence
Encouraged member to resume weekly counselor visits and the importance of having support
Individualized Approach

Personal. Health. Nurse.
Help members navigate the care continuum to find the right care, in the right setting, at the right time —go beyond episodic case management or chronic disease management.
Our Personal Health Nurses engage members and optimize benefit plan utilization through collaborative care management and heightened health literacy.
Conifer Health's Population Health Management solutions are powered by ConiferCore® technology, a proprietary platform for:
Member Advocacy

IMPROVE. HEALTH. OUTCOMES.
Care Navigation
Dedicated one-on-one collaboration and care planning with a Registered Nurse
Disease Management
Goal-based programs care for the person, not just the chronic condition
Case Management
Support members most at-risk for high-dollar or ineffective benefit utilization
Utilization Management
Maximize member access to the right care, in the right setting, at the right time