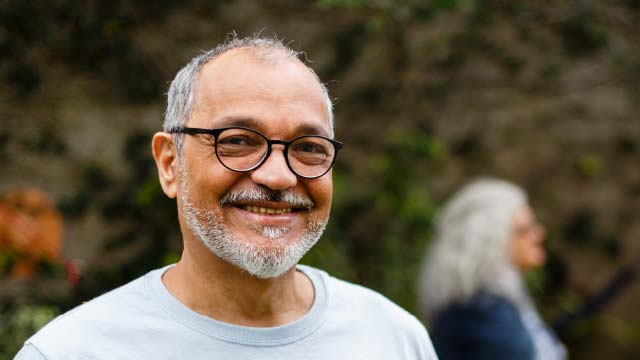 Overcoming Alcohol Dependence
A 60-year-old male, who lives with his spouse, has diabetes, cirrhosis, and hypertension. His prescription costs are high, and he is not in a protected plan. The member had an IP admission in 2016 for alcohol dependence and multiple gaps in care were noted.
Member Results
Eventually opened up about prior alcohol abuse and also reported blood sugars in the 300s and prior A1c 13.9%
Made great progress in lifestyle changes and diabetes management and is now fully engaged so PHN has more opportunity to impact member's health needs, increase EBM adherence and coordinate with provider to assess additional needs
Continues to be sober, and is walking 3.5 miles daily
How Conifer's Personal Health Nurse (PHN) Helped
Outreached member in June and member denied having any needs
Educated member on DME benefit for diabetic supplies and then called again three months later
Member again denied having any needs, but the PHN educated on gaps in care and encouraged member to discuss with his PCP and member agreed
Called again in 3 months and member had closed those vaccine gaps as suggested by PHN and reported high blood sugars and needed education on diabetic diet but still did not fully consent to medical management
Mailed diabetic education as requested and called to discuss with member
When the member was hesitant to fully engage with PHN, she provided education and motivation in small increments and continued to follow up with member
Over the period of a year PHN made consistent contact, provided requested education, coordinated IN DME for members diabetes supplies, monitored sobriety, and coordinated members insulin through ESI so he could afford his medications
Individualized Approach

Personal. Health. Nurse.
Help members navigate the care continuum to find the right care, in the right setting, at the right time —go beyond episodic case management or chronic disease management.
Our Personal Health Nurses engage members and optimize benefit plan utilization through collaborative care management and heightened health literacy.
Conifer Health's Population Health Management solutions are powered by ConiferCore® technology, a proprietary platform for:
Member Advocacy

IMPROVE. HEALTH. OUTCOMES.
Care Navigation
Dedicated one-on-one collaboration and care planning with a Registered Nurse
Disease Management
Goal-based programs care for the person, not just the chronic condition
Case Management
Support members most at-risk for high-dollar or ineffective benefit utilization
Utilization Management
Maximize member access to the right care, in the right setting, at the right time