Don Bales Joins Conifer Hospital Revenue Cycle Management (HRCM) Team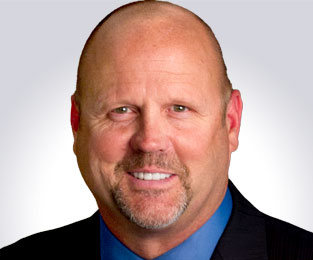 Don Bales
HRCM Sales Executive
US Central Region
February 16, 2023 Dallas, TX Conifer Health Solutions, a leading provider of comprehensive Hospital Revenue Cycle Management (HRCM) outsourced services, announces the appointment of Don Bales as vice president, sales RCM-Hospitals for the US central region. Conifer optimizes revenue cycle processes for hospitals and healthcare systems with the objective of improving financial performance, business outcomes, and elevating the patient financial experience.
"We are pleased to welcome Don Bales to the Conifer team as vice president of sales for our Central Region," said David Dawson, senior vice president of client success, Conifer Health. "Don has a proven track record of leading healthcare revenue cycles to success, earning nine President's Club Awards. He will be a valuable asset to our team."
Don is an HFMA-certified revenue cycle representative. He is a results-oriented and motivated sales professional with over 25 years of diverse experience driving high volume institutional healthcare revenue cycle service sales. He is well-respected in the provider payment community with a vast network of industry contacts. His other attributes include excellent organizational, strategic planning, critical thinking, decision-making, time management, presentation, customer relationship management, follow-up, closing, and leadership skills.
"I am excited to join Conifer in their goal to improve Hospital Revenue Cycle Operations everywhere," said Don Bales, vice president sales RCM Hospitals, US central region. "With my many years of experience in this industry, I look forward to providing valuable leadership and expertise to meet and exceed these goals."
Don's experience comprises all facets of healthcare revenue cycle, product and service launches, entrée into new healthcare markets, key account management, C-level presentations, multi-year contract negotiation, technical solutions, channel partner and reseller programs, customer relationship management, and account retention.
About Conifer Health Solutions
Conifer Health Solutions, LLC, a subsidiary of Tenet Healthcare Corporation, brings 35 years of healthcare industry expertise to help health systems and physician practices address their most pressing revenue cycle challenges. The company offers tech-enabled end-to-end and point solution revenue cycle services that enhance the patient experience, drive operational efficiency, and improve financial outcomes. Annually, Conifer Health manages 17+ million unique patient interactions, more than $25 billion in net patient revenue and $22.6+ billion in medically managed spend. Conifer Health also provides value-based care services focused on population health management and financial management services for more than five million lives. For more information, visit ConiferHealth.com.