Travis Sheehan joins Conifer Hospital Revenue Cycle Management (HRCM) Team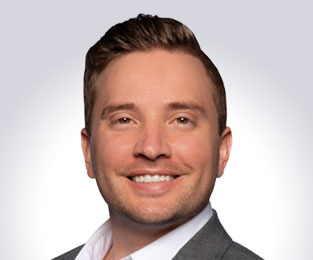 Travis Sheehan
HRCM Sales Executive
Southeast Region
August 22, 2023 Dallas, TX Conifer Health Solutions, a leading provider of comprehensive Hospital Revenue Cycle Management (HRCM) outsourced services, announced today the addition of Travis Sheehan to their executive leadership team as regional vice president of sales covering the Southeast Region. Conifer optimizes revenue cycle processes for hospitals with the objective of improving financial performance, business outcomes, and elevating the patient financial experience.
"We are thrilled to welcome Travis Sheehan as our newest HRCM executive for the Southeast region," shared Deepali Narula, chief executive officer, Conifer Health Solutions. "Travis arrives at Conifer with a strong history of leadership and success in revenue cycle management and will be a valuable asset to our team."
With the staffing challenges affecting revenue cycle operations, Conifer offers the expertise necessary to ensure that denials are minimized, and operational processes are optimized through best practices.
"I am thrilled about the opportunity to work with Conifer as hospitals need RCM support and expertise like no other time in our history," said Travis Sheehan.  "I am passionate about helping hospitals face challenges, create solutions, and improve financial performance while building a foundation for better healthcare."
About Conifer Health Solutions
Conifer Health Solutions, LLC, a subsidiary of Tenet Healthcare Corporation, brings 35 years of healthcare industry expertise to help health systems and physician practices address their most pressing revenue cycle challenges. The company offers tech-enabled end-to-end and point solution revenue cycle services that enhance the patient experience, drive operational efficiency, and improve financial outcomes. Annually, Conifer Health manages 17+ million unique patient interactions, more than $25 billion in net patient revenue and $22.6+ billion in medically managed spend. Conifer Health also provides value-based care services focused on population health management and financial management services for more than five million lives. For more information, visit ConiferHealth.com.