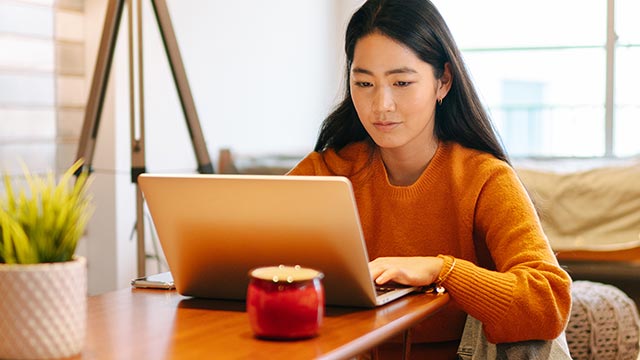 Informed & Engaged Users Change Everything: Achieving Great Outcomes in Healthcare's Age of Liquid Data
In Healthcare's Age of Liquid Data, we explored how advances in data science enable healthcare companies to collect, analyze and apply massive data sets to help improve the quality, efficiency and convenience of patient encounters.
As the chart below depicts, advanced health IT systems employ a three-tiered data stack that aggregates data from multiple sources (tier 1), curates that data for insights (tier 2), and applies those insights by engaging end users delivering and receiving care (tier 3). This article explores how the third tier of this data stack optimizes liquid data to allow for better care outcomes for engaged end users in real time.
Networks Run on Liquid Data


Most health systems approach data distribution and reception in a linear fashion. Caregivers receive instructions embedded within electronic health records (EHRs) and subsequently document their activity. Patients plug into centralized systems, often manually, to schedule appointments, register for treatments, check into facilities, pay their bills, see their medical information and provide feedback.
Breaking away from one-size-fits-all operational systems allows health systems to accommodate individual consumer's preferences in powerful ways.
These EHR-based systems for scheduling, billing, care delivery and other tasks are complex, labor-intensive, and siloed. They process data without improving outcomes. They cause delays and require frequent work-arounds. Since they operate from historical data and lack adequate feedback loops, these rudimentary systems are not intuitive. They don't respond to end users' critical needs in real time. For these reasons, current care operations frustrate both caregivers and consumers and result in suboptimal care delivery.
By contrast, fully networked systems built within digital ecosystems are better able to organize massive data streams and facilitate caregiver and consumer engagement in real time. Value occurs through matching appropriate resources with end-user needs. Interactions throughout the entire care delivery experience, ­pre-care, concurrent care, post-care follow-up, including pharmacy benefits are more efficient and effective.
Massive and well-curated data sets help build trust, strengthen relationships and lead to improved health.
Importantly, networked interactions are two-way, simultaneous, self-learning and require pervasive connectivity. Networked systems require an adaptive managerial mindset that views interactions from the end-user's perspective and measures performance for tasks large and small based on user outcomes and feedback. Leaders who effectively manage communities of clinicians and consumers are able to build trust and brand strength, the primary characteristics that differentiate winning health systems.
This adaptive managerial mindset does not come easily for most health systems. Most health systems default to centralized command and control management systems. Such "top-down" approaches are static, not dynamic. They lack the agility to serve emergent end-user needs. Health systems that cling to traditional management models risk losing market relevance.
Liquid data is the fuel that drives performance improvement within digital ecosystems. Payment models are shifting more financial risk to providers, and consumers are exercising more choice in their healthcare treatment decisions. Networked systems can better enable enlightened health systems to improve end-user experiences, manage resources more efficiently and deliver superior outcomes.
Creating Digital Experiences


Historically, health systems have designed one-size-fits-all care delivery protocols to maximize efficiency. Unfortunately, clinicians and consumers come in all shapes and sizes, with varying attitudes about their care. A digital ecosystem offers the ability to tailor service delivery to individual needs and preferences.
The goal is to deliver the best overall experience through improved access, convenience and transparency. Amazon-like retail models have expanded end-user expectations for click-of-a-button service delivery. Health systems strive to meet these expectations, but it's often tougher than they expect.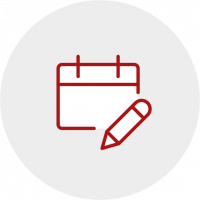 Scheduling is an excellent example. Digital self-scheduling for routine services outside the hospital is a straightforward mechanism and many providers offer this service today. Self-scheduling within a hospital environment adds significant complexity, particularly when patients need physician guidance for required procedures, like a brain scan with contrast. In these circumstances, enlightened providers fill the knowledge gaps with behind-the-scenes input from caregivers. Importantly, the experience still feels automated from the user's perspective.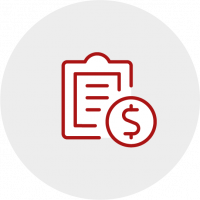 Pricing transparency is another excellent example. Giving consumers basic pricing information, including co-pays and deductibles, in easily-understandable formats builds trust and increases engagement. Trust, convenience and engagement are essential for building long-term provider-consumer relationships. Nobody likes surprises. Value comes when consumers receive great services at fair prices without any friction.
Digital preregistration and automated procedure authorizations can overcome friction embedded in typical patient journeys. This requires coordination of front-end functions that capture patient demographics, clinical documentation, insurance coverage, and financial needs within a seamless user experience. Confirmation comes through patients' preferred communication modality, such as texts, emails or phone calls.
From clinicians' perspectives, digital ecosystems can curate data from all relevant sources with less manual work. Clinicians trust the network to predict logistical blockages and suggest timely interventions at the right time to help improve patient outcomes and prevent adverse patient events. Appropriate digital input makes operations less volatile, so clinicians spend more quality time with patients to improve their medical outcomes.
Breaking away from one-size-fits-all operational systems allows health systems to accommodate individual consumer's preferences in powerful ways. For example, discovering a prospective patient is anxious during preregistration enables operations to build more sensitivity into that individual's care journey.
Relationships are essential to engagement and positive user experiences. Machine-human collaboration powered by liquid data makes constructive engagement possible, even in complex hospital care environments. In this sense, digital ecosystems make care delivery more humane.
Outcome-Driven Care Delivery


Improving caregiver and consumer experience within transactional fee-for-service medicine is vital for the ongoing success of health systems. Building outcome measures into service delivery is essential to ongoing quality improvement. Measurement and management can then align to help improve outcomes while increasing engagement.
fully networked systems built within digital ecosystems are better able to organize massive data streams and facilitate caregiver and consumer engagement in real time.
This measurement-management formula becomes even more powerful when shifting away from transactional healthcare delivery to holistic care management of distinct populations. In population health, the goal is to improve the overall health of members in the cohort. Doing this effectively requires outreach to members during or even before times of immediate need. Predictive analytics based on real-time patient data make timely, proactive outreach possible.
Through trust and collaborative engagement, providers and members can work together to optimize each individual's overall health. Their relationship grows from the moment of need to include early disease detection, effective chronic disease care and targeted behavioral health services.
Liquid data is the key ingredient that enables a system of care delivery that goes beyond case management. Fueled by daily feeds, data analytics and predictive modeling that identifies aberrant behaviors and changing risk factors, caregivers can respond proactively through outreach to identified individuals through automated and customized channels.
Through a networked data system, members with multiple comorbidities can have one integrated care plan tailored to their individual needs. Eliminating multiple disease management interventions can lead to better individual engagement by reducing potential conflicting advice, and opens clinician time for other patients. Coordinated care tailored to individual needs delivers superior health outcomes.
TAKEAWAY
Historically, health systems have executed transactions without customers. Patients go to providers with a health issue. Doctors treat the condition and a third party pays the bill. This is a one-sided relationship. Data, decision-making and power reside with the provider. Treatment is fragmented. Outcomes are variable. Customer and caregiver engagement suffer.
Ironically perhaps, machine-based data systems and analytics are enabling healthcare systems to customize their service offerings, engage consumers in their own care and more effectively allow physicians to diagnose and treat conditions. Individual providers appreciate the improvement and health systems are able to leverage the savings.
Massive and well-curated data sets help build trust, strengthen relationships and lead to improved health. They get the right data to the right place in the right format to enable optimal care delivery in real time. This delights caregivers and consumers alike.
Networked systems provide a better experience that empowers individuals to drive change. Physicians and clinicians can collaborate to create better care plans for patients. Patients actively engage in their health which leads to better outcomes.  Administrators are able to develop a holistic understanding of specific patient needs.
The more we learn about achieving superior health outcomes, the more we realize that engaged patients are essential for achieving optimal health status for both individuals and populations.  Engagement is the new currency. Liquid data is the difference-maker.