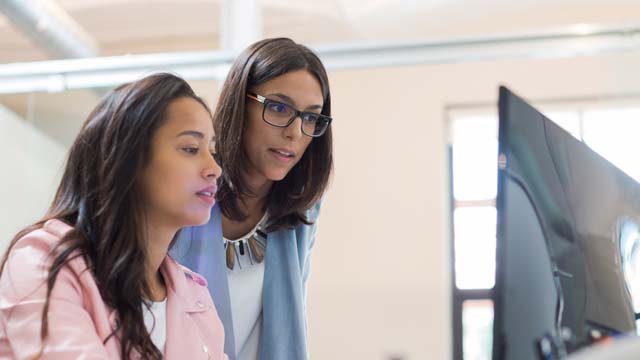 Common Coding Challenges Hospitals Face and How to Fix Them
Managing revenue and profitability has become increasingly difficult for hospitals, leading many to take drastic cost-cutting measures. However, there are other, less painful options, including reevaluating and revamping medical coding processes.
Many factors can impact the health of a hospital's bottom line, and coding quality is one of them. Poor coding integrity can lead to inaccurate reimbursement, increasing denials and takebacks, and even penalties.
How to Know if You Have Coding Quality Issues

42% of Denials
are caused by coding issues
One of the most apparent indications that a hospital has coding issues is denied claims. Payers have become more strategic in their claims review, using increasingly sophisticated technologies to flag potential claim issues.1 Today, around 11% of all claims are denied, although some providers are seeing them as high as 30%."2,3 Since 42% of denials are caused by coding issues, making improvements here can bring substantial improvements in reimbursement.
In addition to denied claims, poor coding can cause several other revenue challenges. These include:
An increasing number of underpayments or overpayments
Growing payer audits for certain code combinations
Stagnant or decreasing per-visit revenue
Payer takebacks
Growing coding backlogs
Poor performance or high turnover in coding staff
some of the most significant

coding challenges
Benchmarks and Best Practices


Since a large portion of denials is due to poor coding, hospitals with high-quality coding typically have an optimal clean claims rate of 98% at a minimum.7 There are other industry benchmarks besides the clean claims rate that hospitals can use to determine the health of their coding. These industry benchmarks include:
Complete/timeliness of charge capture: 3 – 5 days after the date of service8
Average coding turnaround time: 0 – 5 days
Initial denial rate: <5%9
Bad debt rate: <5%10
Reimbursement (DRG) accuracy: 95%+11
Coding accuracy: 95%+12
Knowing When It's Time to Outsource


Many hospitals, especially those facing labor challenges and high turnover, have decided to outsource their coding function—and with good reason. Coding outsourcers can access a larger pool of on-shore and off-shore certified coding professionals. They also invest heavily in training to ensure results such as fewer errors, lower denial rates, and faster and more accurate reimbursement. The right outsourcers also focus on developing high regulatory and payer expertise. Often, they will meet with a client's most problematic payers to identify issues and help improve the payer-provider relationship.
In addition, coding outsourcers have made extensive investments in automation technology that helps improve quality and streamline processes. The result is greater efficiencies and lower costs, which they then pass to their clients as added value. Finally, coding outsourcers can have greater resources and expertise in coding audits. Hence, they  proactively identify potential issues, as well as help hospitals prepare for the possibility of an audit. It takes much time and effort to be removed from a payer's audit list. The best approach is to avoid getting on the list in the first place.
One health system in the southeast realized significant improvements by outsourcing its coding function, including:
100%
increase in average monthly collection*
80%
Reduction in coding turnaround time**
$351K
In collections from implementing 17 new quality measures***
from $2M (2016) to $4.1M (2022)
via NCQA healthcare effectiveness data and information set
Next Steps
Medical coding is unlikely to get easier any time soon. Hospitals experiencing an increase in denials, payer takebacks, coding backlogs, a decrease in per-visit revenue, or suboptimal revenue performance may want to consider outsourcing all or a portion of their coding function.
References
https://www.modernhealthcare.com/revenue-cycle/why-your-denials-are-skyrocketing-and-3-ways-hospitals-can-respond
https://www.healthleadersmedia.com/revenue-cycle/cost-denials-saw-67-increase-2022
https://www.healthcarefinancenews.com/news/more-30-hospitals-are-near-danger-zone-denial-rates
https://www.aapc.com/blog/86691-get-a-look-at-cpt-2023-code-changes
https://www.ama-assn.org/practice-management/cpt/8-medical-coding-mistakes-could-cost-you
https://oig.hhs.gov/oas/reports/region9/91903007.pdf
https://www.beckersasc.com/asc-coding-billing-and-collections/improving-asc-kpis-clean-claim-percentage-denial-rate-and-denial-reason-trending.html
https://healthitanalytics.com/news/using-business-intelligence-kpis-for-revenue-cycle-management

https://www.aafp.org/dam/AAFP/documents/practice_management/admin_

staffing/FiveKeyMetricsPresentation.pdf
https://www.kareo.com/blog/article/benchmarks-your-medical-practice-vital-part-critical-practice-analysis
https://www.hcinnovationgroup.com/finance-revenue-cycle/icd-10/article/13008137/a-new-focus-on-coding-quality-audits
https://www.hcinnovationgroup.com/finance-revenue-cycle/icd-10/article/13008137/a-new-focus-on-coding-quality-audits