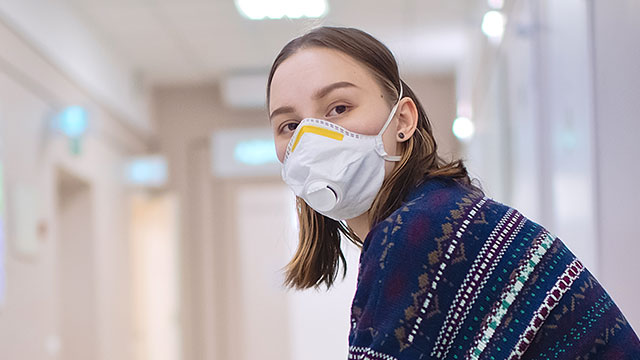 Growing Concerns Regarding Consumers' Access to Care Due to COVID-19
Health care organizations are experiencing new challenges, as consumers are hesitant to seek care during the pandemic. To give consumers confidence to return to care settings, new strategies for patient outreach and communication to address patient safety concerns are essential.
Two recent surveys demonstrate that access to care for all patients, not just for those with socio-economic challenges, is extremely fragile right now.  Disruptions caused by the pandemic have prevented patients from obtaining the care they need to improve or maintain their health. It has also caused delays in care, or avoidance of needed care, that can result in more serious complications and higher costs.
The State Health Access Data Assistance Center (SHADAC) surveyed 1,001 adults age 18 or older from April 8 through April 13, 2020.  58.7 percent of the respondents said the pandemic has restricted their access to healthcare services by:
32.5%
Provider-initiated cancellation of appointments
22.1%
Patient-initiated postponement of care because of fear of exposure to the virus in a care setting
15.5%
Patient-initiated cancellation of appointments because of fear of exposure in a care setting
A Boston Consulting Group survey of 7,000 patients conducted from April 23 – May 5, 2020, found that:
80%
of survey respondents intend to reschedule delayed care within six months. About 40 percent of this group intend to reschedule within three months. For those willing to reschedule, more are comfortable rescheduling office visits (84 percent willing to reschedule) than inpatient visits (60 percent willing to reschedule)
13%
indicated they "might reschedule"
Health care providers can influence consumers' willingness to seek necessary medical care by reaching out and engaging with patients, assuring them that there is availability and flexibility in scheduling, and educating them on protocols to ensure safety and protection from exposure to COVID-19.
TAKEAWAY
The survey results speak to the need for hospitals, health systems, and medical practices to enhance their communication and outreach to their local communities and patient populations by giving them the knowledge and information they need to feel secure in care settings.
If your hospital, health system or medical practice needs to optimize your patient outreach functions, now is the time to consider working with a strategic partner. The right partner can help you and your patients through this unprecedented time.