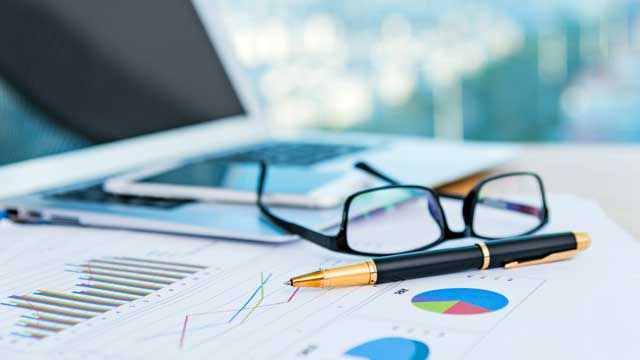 Maximizing Revenue in the Midcycle: Four Hospital Best Practices
The healthcare industry is seeing significantly more emphasis on midcycle processes, primarily driven by value-based care and the need for more effective data management. Research suggests that the midcycle market will be worth $4.55 billion within the next four years (by 2027).1 This makes sense considering midcycle processes impact everything from cash flow to denials to timely and accurate reimbursement.
The following are four areas hospitals should be focused on to achieve midcycle best practices and protect their bottom line.
Timely and Accurate Coding and Documentation


In 2022, more than 11% of claims were denied.2 Part of the reason is that payers are using more sophisticated technology to identify and flag potential claim issues.3 At the core, most denials occur due to coding inaccuracies and documentation issues.4 Besides denials, these issues can cause under- and over-payments, payer audits and takebacks, decreased per-visit revenue, and growing coding backlogs.
At the core, most denials occur due

to coding inaccuracies and documentation issues.4
There are several things providers can do to improve coding quality and reduce denials. The first is to leverage claim scrubbing tools that identify and flag potential issues before a claim reaches the payer's adjudication system. This allows staff to fix the problem before the claim has a chance to be rejected.
Another critical step to improving coding quality is to require coders to be certified through a national coding agency. Coders should also be required to complete continuing education credits regularly. In addition, coders need to be made aware of how their work impacts the health of the hospital's bottom line. Using incentives for high-quality work can help and may also help reduce turnover.
Payer updates and documentation requirements have become increasingly complex and stringent, which has made them more challenging to manage. However, poor documentation can lead not only to denied claims but can also lead to delays in care and negative patient satisfaction.
To improve documentation quality, hospitals should implement a Clinical Documentation Improvement (CDI) program, which should include training and education for clinical staff. It should also include technology that enables detailed chart analysis to support continuous improvement initiatives.
Effective Denials Management


While the industry average denial rate runs between five and ten percent, best practice for optimal performance is less than five percent.5 The ideal denial resolution rate is 85% within 30 days.6 Effectively managing denials requires a hospital to clearly understand why they occur.
While two of every three denials are recoverable,
40% are never resubmitted.7
While two of every three denials are recoverable, 40% are never resubmitted.7 This is likely due to the significant effort and cost associated with the appeals process. Research shows appeals can cost hospitals up to $181 each.8 Because of this, many hospitals choose to rework only the highest-value denials. This, along with staffing shortages, has led to growing backlogs in revenue cycle workflows, especially denial appeals.
According to the Journal of AHIMA, successful denial appeals require coding professionals to spend significant time researching the root cause.9 When submitting appeals, staff need to "supply the appropriate medical records and, if necessary, include articles, images, or even a letter from the provider to support the reason for the service."10 AHIMA also suggests auditing workflows to identify opportunities for reducing denials in the first place.11 For example, if many of the denials result from coding errors, additional staff training and certification can help. Analytics is also beneficial in identifying systemic issues so they can be proactively addressed before denials have a chance to occur.
Efficient Charge Capture Processes


Accurate, timely reimbursement requires efficient charge capture processes. Yet, some charges, such as those for specialty services like cardiology, nephrology, and radiology, are more challenging to manage. These services typically have complex code combinations that make errors more likely. And errors lead to delayed reimbursement and more work for staff down the line.
In one survey of revenue cycle leaders, 68% said that up to 10% of their total charges were under-coded, and 56% said that over half

of their total charges were over-coded.12
The industry benchmark for complete charge capture is three to five days after the service date.13 Late charges as a percentage of total charges should be two percent or less of all charges.14 To optimize charge capture, hospitals should first identify which clinical services are more prone to error. Next, they should implement automation technology to monitor processes and flag potential issues so they can be proactively addressed. Finally, they should use HRC (high-risk charge capture) solutions to identify and resolve potential problems before they impact revenue.
By implementing more effective charge capture processes, hospitals can prevent missing charges, reduce charge lag times, and maximize revenue potential.
Technology and Analytics


Achieving best practices, optimal reimbursement, and continuous improvement requires hospitals to have end-to-end revenue cycle analytics technology with standardized reporting that allows them to compare themselves with peer organizations.
The most effective technology solutions leverage artificial intelligence (AI), robotic process automation (RPA), and predictive analytics to identify problematic trends in payer behavior and internal revenue cycle processes. Measuring quality at every step and subprocess level can help improve the entire midcycle and help improve a hospital's financial performance more effectively and with fewer resources.
Putting It All Together
Hospitals would be wise to embrace the industry's increasing focus on midcycle processes. For those with limited resources, partnering with midcycle experts can help bring significant improvements relatively quickly and with less effort than attempting them internally. Conifer Health can help.
Conifer Health has more than three decades of revenue cycle expertise, helping hospitals address their most pressing business challenges. Conifer Health leverages its technology-enabled revenue cycle and value-based care performance solutions to enhance the patient experience, drive operational efficiency, optimize financial performance, and improve clinical outcomes.
References
https://www.prnewswire.com/news-releases/mid-revenue-cycle-management-clinical-documentation-improvement-market-worth-4-55-billion-by-2027–growing-at-a-cagr-of-6-6-from-2020–exclusive-report-by-meticulous-research-301288492.html
https://www.healthleadersmedia.com/revenue-cycle/cost-denials-saw-67-increase-2022
https://www.modernhealthcare.com/revenue-cycle/why-your-denials-are-skyrocketing-and-3-ways-hospitals-can-respond
https://www.beckershospitalreview.com/finance/13-top-reasons-for-claims-denials.html

https://www.aafp.org/dam/AAFP/documents/practice_management/admin_staffing/

FiveKeyMetricsPresentation.pdf
https://www.mgma.com/event-registration/mgma18-the-financial-conference/session-handouts/con301-keeping-score-utilizing-key-performance-ind
https://journal.ahima.org/page/claims-denials-a-step-by-step-approach-to-resolution
https://journal.ahima.org/page/claims-denials-a-step-by-step-approach-to-resolution
https://journal.ahima.org/page/claims-denials-a-step-by-step-approach-to-resolution
https://journal.ahima.org/page/claims-denials-a-step-by-step-approach-to-resolution
https://journal.ahima.org/page/claims-denials-a-step-by-step-approach-to-resolution
https://revcycleintelligence.com/news/40-of-revenue-cycle-leaders-dont-discuss-charge-capture-regularly
https://healthitanalytics.com/news/using-business-intelligence-kpis-for-revenue-cycle-management
https://healthitanalytics.com/news/using-business-intelligence-kpis-for-revenue-cycle-management