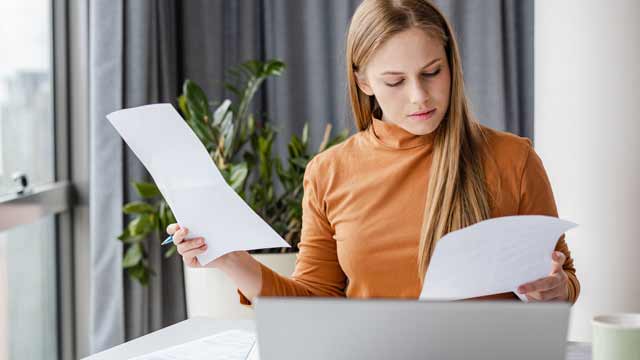 Navigating Payer Practices to Reduce Denials and Enhance Outcomes
The friction between payers and providers has existed for decades. It's understandable to an extent. Payers want to reduce expensive and unnecessary treatment, eliminate fraud, and lower financial risk. Providers want to be able to make decisions regarding their patients' care without having to navigate the hurdles of medical necessity, prior authorization, and complex payer regulations.
78% of Hospitals
and health systems said their relationship with payers has deteriorated.
A recent survey by the American Hospital Association found that 95% of hospitals and health systems have reported an increase in time spent on prior authorizations, and 84% said that the costs associated with meeting payer requirements have increased.1 In all, 78% said their relationship with payers has deteriorated.
Increasing Denials

One point of contention is denied claims. Research shows that more than ten percent of all claims were denied in 2022, an increase of close to eight percent from 2021.2 The dollar value of these denials—most related to prior authorization—increased by 67%. Today, denials management has become a top priority for revenue cycle leaders.3
According to Modern Healthcare, payers are using more sophisticated algorithms to perform automated reviews, more complex criteria for claims submission and medical necessity, and more variables in their contracts such as medical necessity criteria and technical specifications—all leading to an increase in

denied claims.4
Impact on A/R


In one survey, half of hospitals reported more than $100 million in unpaid or delayed claims that are at least six months old.5 Fifty-five percent said they have a Medicare Advantage claim at least six years old. Medicare Advantage Organizations (MAOs), in particular, have come under increased scrutiny. According to audits by the Department of Health and Human Services, MAOs have denied millions of claims that should have been covered.6
Payers servicing patients through the Affordable Care Act have also been found to deny a significant number of claims unnecessarily. In 2021, close to 17% of in-network claims were denied, with denial rates averaging between two percent and 49%.7
By the time a claim is denied, providers have already lost at least

15 days in accounts receivable.8
When claims are denied unnecessarily, the result is delays in care, increased costs, and poor outcomes. Fortunately, the CMS has recently issued a proposed rule that would require some payers to "implement an automated process, meet shorter time frames for decision making, and improve transparency."9 Initially, the rule would apply primarily to public programs with "limited application to health insurance marketplaces and no requirements on employer-sponsored coverage."10
Stopping denials at their source


The good news is that 85% of denials are avoidable.11 Understanding where they originate is key. According to research, the majority begin in the patient access process and includes issues with registration and eligibility verification, unmet prior authorization requirements, and coverage issues.12 This makes sense considering the highly manual, error-prone nature of these processes.
2023 will see 331 new ICD-10 codes added to the existing library of over 78,000.13
Coding is also a highly problematic area in regard to denials. Just keeping up with ICD coding changes is challenging for even experienced coders. This year, 2023, will see 331 new codes added to the existing library of over 78,000.13
To reduce denials, hospitals should consider leveraging automation technology to eliminate manual tasks and reduce errors. Technology such as RPA (robotic process automation) can help. RPA works by mimicking human behavior via rules-based actions to perform transactions and complete repetitive processes—all without human intervention.14 RPA is also helpful in chart analysis, clinical documentation improvement, and overall coding quality—all of which can help reduce denials without adding additional staff.
Automation technology can streamline pre-service or real-time eligibility verification and coverage discovery. It can also proactively identify requirements for prior authorizations and the need for additional documentation.
Partnering for success


For hospitals that don't have the resources to invest in automation technology, outsourcing can help. According to a 2022 report by Kaufman Hall, "nearly one-third of hospital and health system leaders (63%) have pursued at least one outsourcing solution, with revenue cycle functions at the top of the list (27%)."15 This makes sense considering hospitals can realize a much faster return on investment when partnering with the right revenue cycle company. The best are those that invest in industry-leading technologies to make themselves more productive and valuable to their clients. In this way, hospitals get all the benefits of the technology without having to make the investments themselves. Partnering with Conifer Health is a great option.
Hospitals can realize a much faster return on investment when partnering with the right revenue cycle company.
Conifer Health offers technology-enabled revenue cycle and value-based care performance solutions that enhance the patient experience, drive operational efficiency, optimize financial performance, and improve clinical outcomes. To add even more value for its hospital clients, Conifer Health has strategic partnerships to automate processes that impact denials. One such solution is Prior Authorization. Our artificial intelligence and RPA technology automates the entire authorization process and has helped hospitals double staff productivity and cut denials in half, while also enhancing patient care. Features of the solution include:
Automatically verifies, initiates, statuses + retrieves comprehensive authorization details
Enables efficient, intelligent automation by initiating authorizations at twice the speed of manual processes
Integrates directly with all major HIS and PM systems
Provides an end-to-end authorization platform, including authorization submissions for unscheduled admissions + auto-generating Advance Beneficiary Notices or Notice of Non-coverage forms for Medical Necessity
Adapts to constantly shifting payer rules and requirements
Was built and is maintained by our in-house team of experts
With more than 1.3 million rules and 30 service lines covered, we conduct 50 million authorization transactions each year. Results are impressive:
1.3M+
reduction in cost per authorization
50%
reduction in authorization process time
54%
reduction in authorization-related denials
The Way Forward
Many hospitals see denials as an unavoidable part of revenue cycle management. But it doesn't have to be. With solutions from Conifer Health, hospitals can improve efficiencies, optimize revenue, enhance patient care, and stop chasing revenue on the back end.
References
https://www.aha.org/infographics/2022-11-01-survey-commercial-health-insurance-practices-delay-care-increase-costs-infographic
https://www.healthleadersmedia.com/revenue-cycle/cost-denials-saw-67-increase-2022
https://www.healthleadersmedia.com/revenue-cycle/cost-denials-saw-67-increase-2022
https://www.modernhealthcare.com/revenue-cycle/why-your-denials-are-skyrocketing-and-3-ways-hospitals-can-respond
https://www.aha.org/infographics/2022-11-01-survey-commercial-health-insurance-practices-delay-care-increase-costs-infographic
https://oig.hhs.gov/oei/reports/OEI-09-18-00260.pdf
https://www.kff.org/private-insurance/issue-brief/claims-denials-and-appeals-in-aca-marketplace-plans/
https://www.mgma.com/revenue-cycle/the-6-fundamentals-to-prevent-denials
https://www.kff.org/health-reform/issue-brief/cms-prior-authorization-proposal-aims-to-streamline-the-process-and-improve-transparency/
https://www.kff.org/health-reform/issue-brief/cms-prior-authorization-proposal-aims-to-streamline-the-process-and-improve-transparency/
https://www.healthcarefinancenews.com/news/more-30-hospitals-are-near-danger-zone-denial-rates
http://cthima.org/wp-content/uploads/2018/12/CTHIMA-Payer-Denial-Trends-Rocky-Hill-Dist-12.13.2018.pdf
https://www.healthcatalyst.com/insights/changes-icd-10-pcs-codes-cms-updates-effective-october-2022
https://revcycleintelligence.com/news/high-impact-robotic-process-automation-use-cases-for-the-revenue-cycle
https://www.healthleadersmedia.com/revenue-cycle/revenue-cycle-most-common-area-outsourcing-among-hospital-leaders