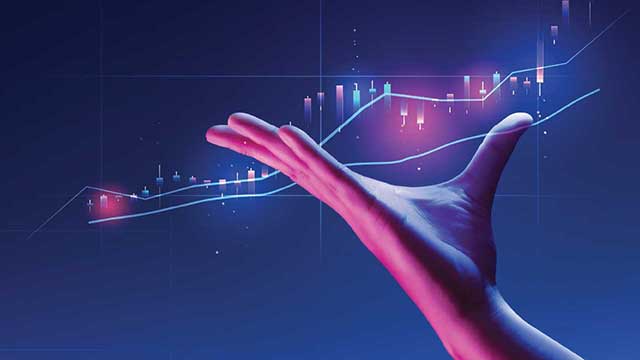 The Future of Physician Practice Revenue Cycle Operations
Industries across the country have faced significant challenges in recent years and healthcare providers are no different. Even as the general public resumes life in the new normal, physician practices are continuing to recover from a shifting landscape affecting many aspects of the healthcare delivery system, including revenue cycle operations.
Several unique challenges face RCM leaders, including an increase in self-paying patients, continued staffing shortages and new regulations. In spite of these challenges, there are opportunities to improve revenue cycle operations, streamline processes and ultimately boost financial performance. Those include the following.
An Increase in Self-Pay Patients


High-deductible health plans (HDHP) leaving patients to either partially or completely responsible for covering the cost of care. Additionally, less than half of self-pay consumers say they understand their medical bills, which can cause confusion about when payments are due increasing late payments.
A recent study suggests

74 percent of providers report patient collections taking more than a month, and two-thirds say this is a top revenue concern for their organization.
One way to address these issues is by offering payment plans for patients who may need some extra flexibility in paying their medical bills. Additionally, outsourcing the front-end of the revenue cycle to an experienced provider such as Conifer Health Solutions can alleviate the tedious day-to-day on staff through scheduling, eligibility confirmation, pre-registration, and registration services customized for patient satisfaction.
Staffing Shortages


Staffing shortages are putting more pressure and longer hours on revenue cycle management teams contribute to burnout, according to a recent study of healthcare financial leaders.
Burnout drives turnover and filling positions is time-consuming and costly. Organizations can improve retention of revenue cycle talent by emphasizing workplace flexibility and fostering a positive work environment. In addition, supplementing internal staff with expert outsourced resources can enhance efficiency and reduce the stress on internal teams.
New Legislation


Regulatory changes are another challenge facing revenue cycle operations in 2023. A new 2022 law protects patients from surprise medical bills generated from seeking emergency care out of network. These new requirements have put a strain on revenue cycle management teams and their ability to process claims quickly. As more claims are sent through the independent dispute resolution process, revenue cycle professionals are experiencing backlogs.
Partnering with Physicians


Revenue cycle professionals can meet these challenges in a few ways such as promoting increased physician involvement. Fostering collaboration and emphasizing teamwork between billers, coders and physicians can result in a 90% to 95% "clean claims" rate over time. Outsourcing the mid-cycle to a strategic partner like Conifer can help support these efforts. Conifer's coding and documentation solutions deploy a comprehensive suite of capabilities for coding, coding quality, charge capture and clinical documentation which provides improved accuracy, decreased denials and increased productivity.
As the healthcare industry continues to adapt, revenue cycle management is expected to shift from a back-office function with little patient interaction to an integrated component of care. Looking ahead to 2023, revenue cycle professionals can reduce costs and improve operations by implementing technology solutions, working alongside their clinical counterparts and seeking outsourced expertise to assist.