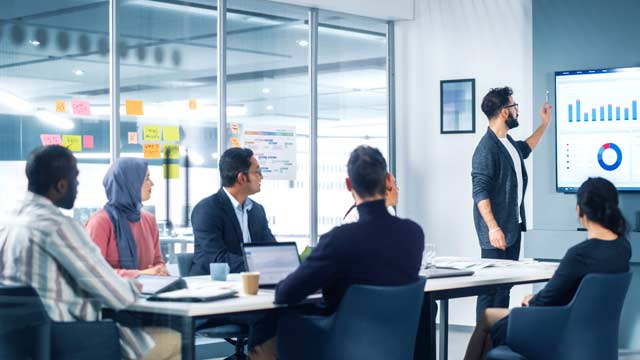 Three Ways to Mitigate the Cost Crisis in Healthcare and Save Your Bottom Line
A 2021 Employer Health Benefits survey by the Kaiser Family Foundation found that the average annual premiums for employer-sponsored health insurance were $7,739 for single coverage and $22,221 for family coverage, an increase of 4% over the previous year.
The cost of providing care coverage to employees and their beneficiaries continues to grow at a pace higher than inflation. To help off-set these rising costs, employers are requiring that most covered workers contribute toward the cost of the premium for their coverage. On average, covered workers contribute 17% of the premium for single coverage and 28% of the premium for family coverage—an average increase of 13% from 2016 to 2021.
Average Annual Worker and Employer Premium Contributions for Family Coverage, 2016 and 2021
SOURCE: KFF Employer Health Benefits Survey, 2021. Kaiser/HRET Survey of Employer-Sponsored Health Benefits, 2016.
In addition to contributing to the cost of their coverage, 85% of covered workers have a general annual deductible for single coverage that must be met before most services are paid for by the plan. As employees continue to pay more for care, they may be more inclined to delay their care which can be detrimental to their long-term health. Additionally, delaying care can be detrimental to the future medical costs of the plan and what the employer is responsible for.
The Cost of Unmanaged Care


Just as rising healthcare costs impact employees, employers are facing the same stresses—especially for an aging workforce struggling with chronic disease. Managing chronic medical conditions such as cancer, heart disease, stroke, diabetes, arthritis, or depression often involves a team of multiple specialties performing multiple interventions from diagnosis to treatment to ongoing management. The cost of treating a patient with diabetes, for example, often includes the costs associated with endocrinological care and managing and treating associated conditions such as vascular disease, retinal disease, and renal disease.
One of the top hurdles in managing chronic disease costs is noncompliance. Most chronic conditions require individuals to make lifestyle changes, like eating healthier and exercising more. But a lifetime of poor habits can be challenging to break. Another hurdle is nonadherence to prescribed medications, which can lead to complications, avoidable hospital admissions, and emergency room visits.
And that impacts an employer's bottom line.
Three Ways to mitigate the cost crisis in healthcare

TAKEAWAY
To proactively address rising healthcare cost, employers must focus on those with difficult to manage conditions. To be effective employers must find an experienced program provider, such as Conifer Value Based Care, to work alongside an employer's HR team to promote the program and achieve a high engagement rate. A highly personalized approach to healthcare can improve health literacy, drive accountability, reduce costs, better the lives of employees and positively impact an employer's bottom line.