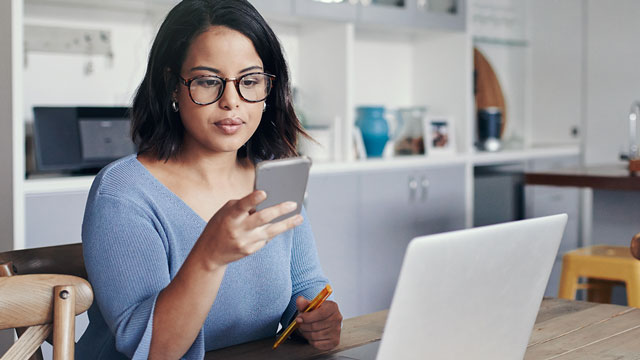 Trust and Transparency – Pillars of the Patient Experience
One of the key tenants of better outcomes is patient engagement. Everyone along the healthcare continuum wants patients to be engaged in their own care – even patients want to be engaged in their own care. But, engagement can't happen without trust and trust can't happen without transparency.
Patients want to engage in their own care. They want to trust you with their care. They want a better experience. They want to be good consumers and control their healthcare spending.
Two recent reports on patient behaviors reveal the dependent relationship between engagement and transparency. The reports also show how your hospital or health system can benefit from healthcare consumerism to build trust with your patients in this new healthcare economy.
The first report comes from HealthSparq. In March, the company surveyed 1,020 adults about their thoughts on healthcare transparency. Overall, 74 percent of the respondents said they trust their primary care provider, 57 percent said they trust their hospital or clinic, and only 52 percent said they trust their health insurance company. What would it take to push the trust—and engagement—levels higher? The survey points to transparency.
Ways to build trust with patients:
79%said the use of healthcare transparency tools help them make more informed decisions about their healthcare choices
78%said they would like accurate information on how much they will pay out of pocket for services
60%said they have healthcare transparency tools from their health plans and 71 percent of those with these tools use them
59%said they would trust their health plan's transparency tools and websites more if they used personalized information
The second report, from Deloitte, surveyed 4,522 adults from February 24 through March 14 about what they thought of their health, health insurance and the healthcare system generally. The survey found that 42 percent of the respondents said they are using technology like websites, apps and wearable devices to measure their fitness and health improvement goals, up from 28 percent five years ago. Twenty-eight percent are doing the same thing for monitoring their health status or chronic condition, up from 24 percent in 2015. Those in excellent health (62%) and those with difficult chronic diseases (75%) are more likely to share their information with their doctor.
That engagement in their own health, in turn, explains a key finding of the new Deloitte survey, and that's that 51 percent of the respondents said they were "extremely likely" or "very likely" to tell their doctors when they disagree with them. Another 29 percent said they were "somewhat likely" to disagree with doctors. That's a new kind of consumer-driven patient experience that more patients are seeking and are comfortable with.
What does that mean for hospitals and health systems?


An often overlooked part of operations that can react positively to healthcare consumerism and foster patient engagement and trust is your revenue management. In fact, your revenue management processes offer many opportunities to be transparent, build trust, engage patients and help improve their experience with your organization.
For example:
One of the biggest opportunities is patient scheduling. Using self-serve digital tools as well as trained staff to make it easier for patients to schedule appointments can lead to more appointments kept and fewer no-shows.
Accurate patient estimations are critical to building trust. By excelling at charge capture, coding and clinical documentation, you will be able to present patients with an accurate estimate of their out-of-pocket costs based on their health plan benefits.
Submission of clean claims helps reduce denials and appeals and helps you present timely personalized digital statements to your patients for payment.
Patients want to engage in their own care. They want to trust you with their care. They want a better experience. They want to be good consumers and control their healthcare spending. Your job is to be transparent, to build the trust to satisfy all their wants.
TAKEAWAY
Consumers expect more from their care providers. And if they don't get what they are looking for, they're more likely to seek care where it best serves their needs.