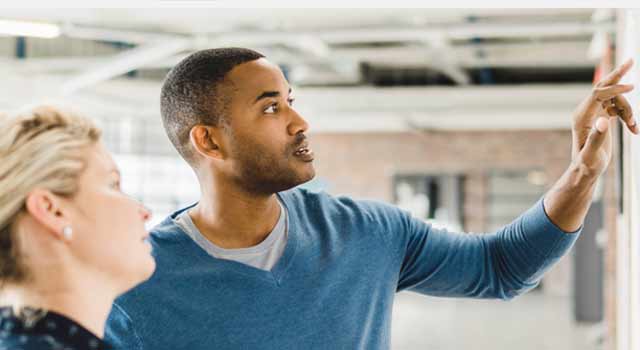 Understanding the Unique Differences between Pay-for-Performance/Upside Risk and Downside Risk
Healthcare organizations have made significant progress adopting value-based care payment models, either on their own, or with persuasion from commercial and government payers, alike. Those care delivery organizations that are succeeding in pay-for-performance scenarios are driving remarkable patient outcomes and better satisfaction, while reducing costs and moving ever closer to the Quadruple Aim.
As more organizations get comfortable with the upside risk of value-based care, many are contemplating a move to take on more financial risk. But what does contracting for more downside risk mean for your organization and how is it different from pay-for-performance and upside (P4P/upside) risk contracting?
Downside risk-based contracting requires a different type of insight when compared to pay-for-performance models.
All value-based care payment models focus on removing costs over the long-term through population health management and other programs that incentivize providers for delivering quality care. Success relies on longitudinal data and involves very little financial risk. With downside risk, care delivery organizations now have the day-to-day financial responsibility for the population, as well as everything that is part of a P4P/upside arrangement.
A different type of insight is needed when managing greater risk. It is no longer just about identifying the sickest members in the population and putting the right programs in place to manage them. Downside risk is about managing the here and now. Success requires a focus on short-term inputs to understand what is happening across the network in real time. Providers must understand where each person is in the disease process and then at the right time, be able to give them the right care in the right care setting. This trifecta allows the most efficient outcomes from a cost perspective to occur.
HOW SUCCESSFUL ORGANIZATIONS MANAGE RISK
Before taking the leap from P4P/upside to downside risk, it's important that healthcare leaders understand where the two arrangements diverge. What is the first order of business? Leaders must dispel the main misconception that ramping up quality scores, or succeeding at population health management makes the organization ready to take on more risk.
For example, an organization with a good line of sight on quality metrics and how individual physician practices are performing may flourish under P4P/upside contracting. Downside risk requires granular insights to measure physician performance. Are you prepared to collect the additional data about cost, performance and the myriad global factors beyond your control? Moreover, caregivers across the continuum now require greater insight to do the day-to-day work of helping patients access care efficiently. Are the needed supports and processes already in place to allow care givers to use discrete data for smoother coordination and patient management?
HEALTHCARE ORGANIZATIONS THAT SUCCEED AT DOWNSIDE RISK ARE PROFICIENT IN THE FOLLOWING THREE AREAS

They have a risk-based infrastructure
Successful organizations have determined where downside risk and P4P/upside risk depart. They have developed the infrastructure to use real-time information to support day-to-day care oversight and patient throughput while working closely with intensivists. These resulting "on-the-fly" course corrections wouldn't need to take place with P4P/upside risk. Organizations that aspire to take financial responsibility for the population must be ready to use pop health data to focus strategically on creating the right network and developing strong communications between that network to address issues that could impact outcomes and costs. They also have a strong patient outreach system and multiple patient access points, including primary care and urgent care, so patients avoid unnecessary ED and hospital visits.

They are able to receive and share the right data at the right time
Organizations that manage greater risk use the EMR and data differently compared to those under P4P/upside contracts. As organizations prepare to take on risk, a common pitfall is an overreliance on EMR data. Within the confines of the health system, EMR data is indispensable in meeting P4P/upside requirements. However, it falls short in providing the cost and performance data needed to manage care across the continuum. Successful organizations will pull data from many sources including the ED and hospital admissions, patient diagnoses, medical necessity criteria and expected length of stay. Payer data, including historic claims data and real-time utilization management information, is also critical.
Organizations bearing greater risk also need information from all ancillary providers outside of the EMR, from ambulance services to home health and even care provided by family members. The goal is to ensure the patient receives the right care at the right time while moving through the care process as smoothly as possible. All the data to support that goal sits above the EMR.

They know the true cost of care
The EMR doesn't capture the true cost of care, nor does it allow analysis of costs across other care settings. Organizations that are succeeding at downside risk are able to gather claims data from all care settings to determine what was paid and what is likely to be paid. From a contractual perspective this data is crucial in order to predict costs
Ultimately, as your organization prepares to take that next step toward managing financial risk, it's important to assess your level of readiness and be prepared for a change management process. Taking on downside risk requires a change in the mindset of the entire organizations to succeed. It isn't just about having the data but also having the every-day discipline to use the right data, right now to manage patients in the care process.