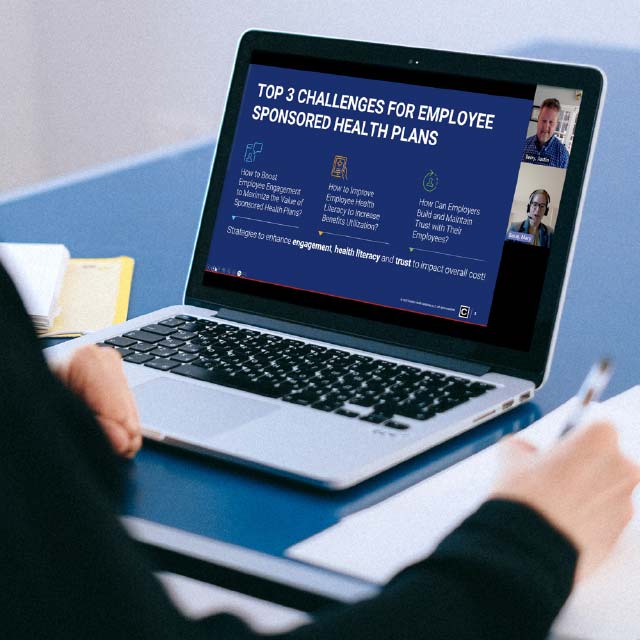 Top 3 Challenges for Employee Sponsored

Health Plans and How to Solve for Them
Download our on-demand webinar to learn how to boost employee engagement, improve health literacy, build trust, and impact overall costs effectively. HR professionals and benefits managers will gain invaluable insights to optimize sponsored health plans. Don't let challenges hinder your organization's success—watch the webinar today and take the first step towards enhanced health plan management.