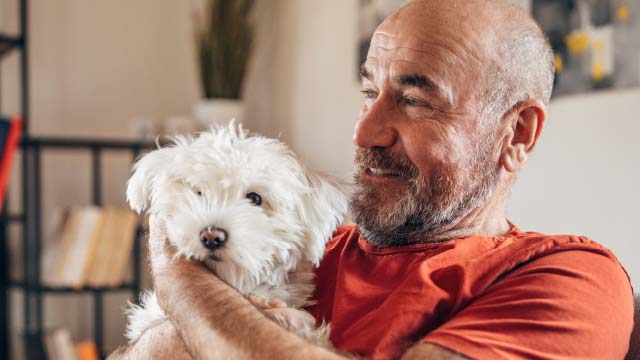 Preventing Complications During Cancer Therapy
A 64-year-old male with stage IV prostate cancer, which has metastasized to bones, was being treated with chemotherapy on an outpatient basis. Additionally, the member struggles with depression and disabling foot and back pain, and was at risk for complications and disease progression.
Member Results
No emergency room visits or hospitalizations following his chemo treatments
Resumed working full time and reports feeling upbeat and ready to beat his cancer diagnosis
With his renewed outlook, he enjoys his family and is actively pursues his favorite outdoor activities, including hunting and fishing
How Conifer's Personal Health Nurse (PHN) Helped
Assisted member throughout his treatment, coordinating with providers and reinforcing the treatment plan
Provided local resources for mental health support and coordinated with member's healthcare team to obtain behavioral health and podiatry referrals
Individualized Approach

Personal. Health. Nurse.
Help members navigate the care continuum to find the right care, in the right setting, at the right time —go beyond episodic case management or chronic disease management.
Our Personal Health Nurses engage members and optimize benefit plan utilization through collaborative care management and heightened health literacy.
Conifer Health's Population Health Management solutions are powered by ConiferCore® technology, a proprietary platform for:
Member Advocacy

IMPROVE. HEALTH. OUTCOMES.
Care Navigation
Dedicated one-on-one collaboration and care planning with a Registered Nurse
Disease Management
Goal-based programs care for the person, not just the chronic condition
Case Management
Support members most at-risk for high-dollar or ineffective benefit utilization
Utilization Management
Maximize member access to the right care, in the right setting, at the right time