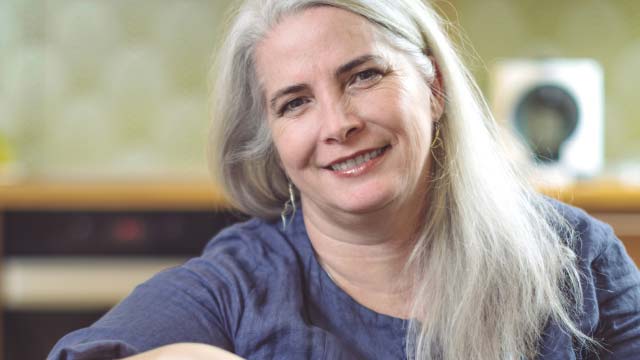 Providing a Safe Place and Ongoing Care
A 47-year-old, living with a spouse, has a medical history that includes coronary artery disease, hypertension, hyperlipidemia, prior stroke, anxiety and anemia. This member is not in a protected plan.
The member's symptoms included slow speech, mobility deficits and hypertension. Outpatient PT/OT was scheduled for muscle weakness, but ongoing therapy was denied due to lack of progression.
The member had been admitted for necrotic pancreatitis and gastric ischemia, and had an extended ICU stay that included multiple surgeries, drain placement, and wound vac placement.
Additionally, the member reported prior sexual abuse, spousal abuse, and inpatient psychiatric admissions.
Member Results
Currently in the shelter and feels safe where she continues to heal from recent acute health issues
Feels comfortable discussing her safety concerns with PHN
Showing no signs of conversion disorder
Receiving ongoing wound care and education for infection prevention for open abdominal wound
Continues to have medical and behavioral health needs that will be addressed collaboratively with New Directions CM
How Conifer's Personal Health Nurse (PHN) Helped
Outreached to member's PCP to coordinate referrals for Neurology and Psychiatry appointments
Made New Directions referral and presented member in Grand Rounds
Provided extensive education and community service coordination
Engaged facility CM to assist with any needs and monitor progress
Worked diligently to find a shelter to accept member at discharge
Coordinated SSDI as spouse is threatening to cancel all health benefits for member
Engaged new PCP to inform about conversion disorder diagnosis and ensure proper coordination of referrals to Neurology and Psychiatry
Worked closely with member, New Directions, PCP and the inpatient providers to coordinate member's care
Coordinated assistance for medication co-pays, transportation, housing and food
Worked with New Directions CM to find a shelter that is a better fit for member and plan living arrangements once member leaves the shelter
Individualized Approach

Personal. Health. Nurse.
Help members navigate the care continuum to find the right care, in the right setting, at the right time —go beyond episodic case management or chronic disease management.
Our Personal Health Nurses engage members and optimize benefit plan utilization through collaborative care management and heightened health literacy.
Conifer Health's Population Health Management solutions are powered by ConiferCore® technology, a proprietary platform for:
Member Advocacy

IMPROVE. HEALTH. OUTCOMES.
Care Navigation
Dedicated one-on-one collaboration and care planning with a Registered Nurse
Disease Management
Goal-based programs care for the person, not just the chronic condition
Case Management
Support members most at-risk for high-dollar or ineffective benefit utilization
Utilization Management
Maximize member access to the right care, in the right setting, at the right time