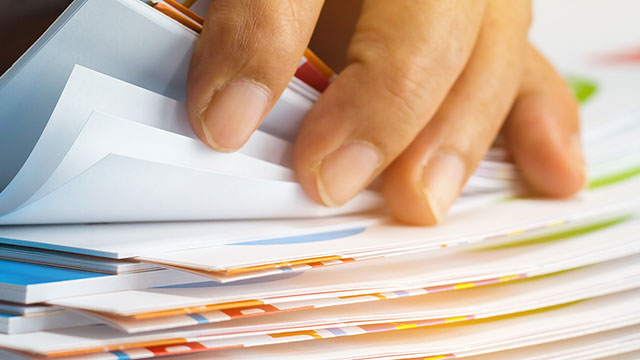 Securing Authorization for Services and Continued Stays is Critical for Ongoing Financial Health
Payers have created more intricate requirements for accurately documenting clinical care and some hospitals struggle to keep up. Providers must meet numerous and, oftentimes, evolving documentation requirements to justify medical necessity for procedures, admissions and continued hospital stays. Recent data compiled by The Advisory Board are indicative of this intensifying challenge.
Reducing the prevalence of medical necessity denials will become even more important as hospital and health system leaders look to recoup funds lost during the initial surge of COVID-19.
By 2019, the percentage of denials attributable to technical or demographic documentation errors declined by 50 percent, suggesting efforts to curb these errors were successful. However, at the same time, the percentage of denials related to medical necessity errors surged from 27 percent to 53 percent. Researchers identified three reasons for this increase: 1) more automated reviews conducted by payers, 2) increasingly complicated criteria and 3) unique contract requirements.
As providers leverage new modes of care delivery to treat COVID-19 patients, difficulties related to the clinical documentation process are poised to intensify. To stem the tide of rising denials, hospitals and health systems must view the revenue cycle as a component of clinical care. Deepali Narula, Chief Operating Officer with Conifer Health Solutions, says this can be done with "revenue cycle clinical services," which is comprised of several processes that occur throughout the patient care journey.
"These services include everything from preservice documentation and prior authorization approval to discharge planning," Ms. Narula said. "They support better management of cost and quality and help healthcare organizations deliver better outcomes to patients."
During a recent interview with Becker's, Ms. Narula and Paul Sells, Conifer's senior director of patient services, discussed the rise of medical necessity denials, the essential components of revenue cycle clinical services and how the ongoing public health crisis created by COVID-19 is likely to affect the future of denials prevention.
Three essentials of revenue cycle clinical services: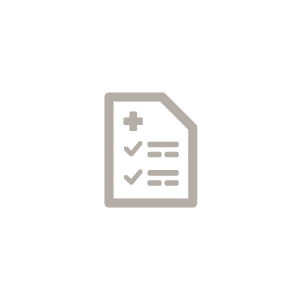 Utilization review technology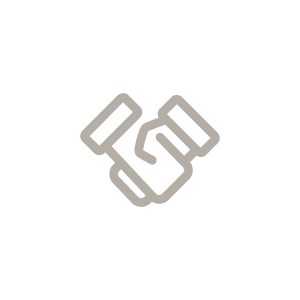 Clinical and administrative partnerships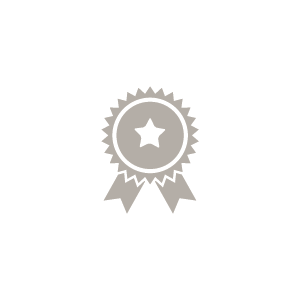 Expertise
Utilization review technology: Payers have access to sophisticated tools and technology. These tools support automated claim reviews and allow payers to process claims and issue medical necessity denials at a rapid clip. By leveraging utilization review technologies, hospitals and health systems can better align claims to meet medical necessity requirements before they are submitted to the payer. Utilization review services and technologies focus on the front-end of the revenue cycle and involve verifying that the documentation meets medical necessity criteria prior to services. This helps providers reduce medical necessity denials and achieve timely, appropriate reimbursement.
Clinical and administrative partnerships: To achieve optimized revenue cycle utilization review processes, providers need a partnership between the clinical and administrative sides of case management. The right stakeholders need to be included in the process — buy-in must extend from clinicians and front-line staff through finance teams responsible for overseeing processes on the back-end of the revenue cycle. Additionally, support from executive leadership is essential to achieve widespread buy-in.


A lack of leadership support is one of the primary reasons revenue cycle process improvement initiatives fall short, according to Mr. Sells. However, even if there is significant executive-level buy-in, a lack of revenue cycle expertise among personnel can also undermine efforts to reduce medical necessity denials.

"Hospitals often lack the resources, which creates delays and additional administrative burden for clinical teams that are already strained," Mr. Sells said. "It's imperative to implement corrective action plans to help minimize or prevent denials." This can be accomplished with root cause analysis, improved automation and collaboration across the health system, enhanced workflow and integration between the front-end and the back-end revenue cycle processes and continuous improvement in medical necessity processes to reduce the administrative burden.

Expertise: Hospitals and health systems need sophisticated tools and expertise to implement clinical revenue cycle services and contend with payers. However, internal development of the human and technological acumen needed to meet this challenge can be costly and challenging. For healthcare organizations lacking the resources and capital necessary to effectively execute clinical revenue cycle services, outside partnerships can bring both expertise and cutting-edge technology into the fold. The right partner will not only bring in the right people and tools but will help unlock the full potential of the clinicians and staff already in place.


"When hospital leaders consider outside partnerships, they should really think about how much a partner can reduce administrative burden for clinicians and case managers," Mr. Sells said. "This will free them up to focus on patient care and the clinical communications that patients and their families need."
Medical Necessity Denials in the Era of COVID-19


Reducing the prevalence of medical necessity denials will become even more important as hospital and health system leaders look to recoup funds lost during the initial surge of COVID-19. From the beginning of March to the end of June, U.S. hospitals lost more than $200 billion, according to estimates from the American Hospital Association. Prior to this pandemic, medical necessity denials were a major pain point for hospitals and health systems alike, contributing to lost revenue, friction between payers and providers, and heightened administrative burden for clinicians and staff. Now, as hospitals and payers both work to navigate the economic fallout created by the pandemic, the problem of medical necessity denials is likely to intensify for hospitals that don't prioritize revenue cycle clinical services.
Keeping up with the dynamic rules should be a focus area for the revenue cycle as each payer is taking a different approach to handling scheduled outpatient services and prior authorizations. It is important to be able to keep up with the changing landscape, so reimbursement is not impacted. "Payer rules and guidelines will only become more complex as a result of COVID-19," Ms. Narula said. "Organizations are going to have to become nimbler and adjust to these changes and capture every dollar they can early on in the process." This next period will be a quickly evolving one.